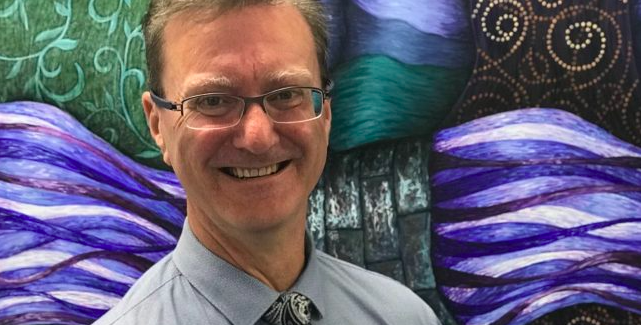 The Board of the Alliance for Gambling Reform, one of the most prominent responsible gambling awareness organisations in Australia, has appointed Gordon Ramsay as its new CEO.
Prior to joining the Alliance, Ramsay championed a gambling reform agenda as Attorney General of the Australian Capital Territory (ACT) between 2016 and 2020, resulting in a 20% reduction in poker machines – known colloquially as 'pokies'.
In addition, Ramsay oversaw the establishment of a pathway for ongoing reviews of Australia's gaming legislation with a range of 'substantial regulatory improvements'.
"Gordon brings a wealth of experience that will further the Alliance's work with our partners and community to reduce gambling harm, which is one of the most pressing public health issues we face as Australians," said Sharon Dickson, Board Chair of the Alliance.
"Gordon has a unique combination of experience in social justice and advocacy, as CEO in a services-based organisation, working with people with lived experience, and in gambling reform in the political arena. I'm excited about the change we will achieve with Gordon leading the organisation.
"I'd like to take this opportunity to thank Tony Mohr for his contributions as the inaugural leader of the Alliance. His work and that of the Alliance's staff has created a solid foundation for Gordon to build on. It's exciting times ahead."
Before joining the parliament of the ACT, Ramsay spent two decades working in community services and advocacy in both local and national capacities, including developing the UnitingCare Kippax group into one of the region's 'best recognised and respected social service and advocacy organisations,' in his 19-year position as Executive Minister at Kippax Uniting Church.
The new CEO stated that he was 'proud of leading a public health approach to gambling in the ACT, and of cementing relationships with advocates, regulatory bodies, industry and people with lived experience to effect a reduction of gambling harm'.
Rev Tim Costello, Chief Advocate at the Alliance, added: "We were so impressed with the ACT pokies buyback scheme announced early last year, and Gordon was integral to that move.
"To have successfully negotiated that says a lot about his ability to navigate the intricacies and difficulties associated with gambling reform in Australia.
"There is so much momentum towards gambling reform around Australia right now, and I'm sure Gordon has the political and social justice experience to capitalise on that."