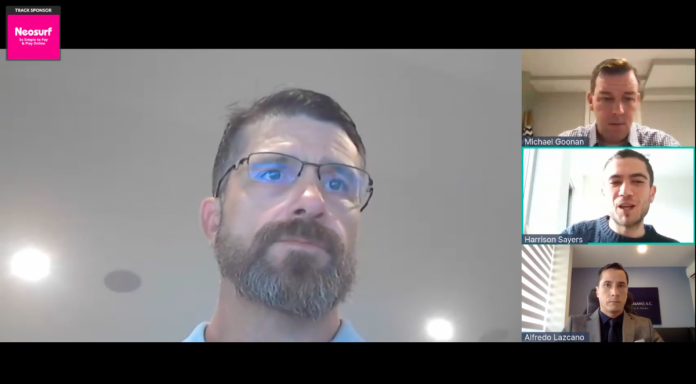 The 'overly complex' nature of 'Know Your Customer' (KYC) has generated a number of issues when embracing digital verification, according to industry experts participating in the SBC Digital Payments event.
Delving into the biggest hurdles facing the payments industry regarding identification processes on a Neosurf-sponsored panel titled 'Why KYC is critical for driving responsible growth', topics turned to the trends spotted across the sector and how it is consistently evolving.
Sharing his views on the matter, Michael Goonan, Account Executive Director of Online Gaming at Socure, noted that the biggest challenge across various markets across the globe has been historically focused on the 'substantiation of identity' – although this may not be the case.
"The issue is when you have the amount of data breaches that we've experienced in the US and across the globe, that means everyone's PII, or the vast majority of consumers' or players' PII, has been exposed in one way or the other via various breaches," Goonan began.
"So, that you couple the availability of that PII, a very low cost on the dark web, coupled with the increased sophistication and investment from the fraudster community, and it becomes a real challenge to establish that trust so that you can optimise funding limits, you can manage on your charge-offs, you can say 'yes' to good customers more quickly and avoid fallout in terms of onboarding."
He continued: "Those are all the kinds of challenges that we've been solving within the financial services and fintech community for a number of years, and we're seeing as there's growth in the gaming market, those challenges are following the same patterns.
"There are several versions of identity. I've had multiple emails, multiple phones and multiple addresses which are all legitimate and they're all associated with me. So when you go in and you're engaging with a digital player, how do you account for versioning? How do you account for correlations between different aspects of the identity? And that's really where we're focused on helping operators to get a hold of that complexity and really drive an accurate assessment of identity to really unlock that value."
However, the emergence of a new term, introduced to the conversation by Alfredo Lazcano, Chair of Lazcano Sámano SC, earmarks the transformation of the industry and KYC in particular.
"I'd like to distinguish the difference between identity and digital identity," Lazcano began. "At first sight, there's no major difference between identity and digital identity. As a matter of fact, from my point of view, there should be no difference between the two terms. However, the reality is that there is a difference and such differences could be huge. Identity can be generally understood as a traditional paper-based ID card – that includes handwritten signatures and is supported by a Public Registry."
"However, in the 21st century, digital identity is a whole different animal," he added. "With my understanding of as a lawyer, I see digitally the identity as a complex digital ecosystem in constant evolution.
"On the other hand, as similar evolution is occurring with KYC, this now seems to be converting into a more sophisticated policy called KYP – that is 'Know Your Player'. Now, apparently KYC and KYP also don't have a major difference, however, KYC gives more relevance to processes than to people, and KYP gives more importance to people than to processes. The fraud is inevitable, even with a strict KYC programme, but can be avoided without proper KYC."
Providing a background into the evolution of KYC, DJ Leary, Director of Business Development at Eilers & Krejcik Gaming, explained why it was essential for operators and companies to utilise KYC, citing the repeal of the Professional Amateur Sports Protection Act (PASPA) in 2017 as a turning point for the industry.
"To give you an idea of the magnitude of the potential of those two markets, we see sports betting on a 50-state basis being roughly $16 to $17 billion gross gaming revenue type of an industry and online casino in particular will also be around $20 to $21 billion on an annual basis and that's if you assume legalisation across all 50 states," the market research firm's Director noted.
"Now that legalisation itself is also critical and that's we're kind of in the early stages of that right now. Right now, there are currently 26 states in the US that have legalised sports betting and there are five states that have legalised online casino, so they're at relatively different stages of evolution but it's certainly an attractive market in 2021 so far for sports betting. A total of $8 billion nationwide has been wagered, with $7 billion online and $1.2 billion in the retail setting.
"For online casino so far, we have seen roughly $800 million wagered and just last month in March alone it was over $300 million in terms of gross revenue. So, it's a real market, it's a large market and understanding that customer verification process is absolutely critical to let that market flourish and continue."
Register for a free access pass and find out more about the event at the SBC Digital Payments website.