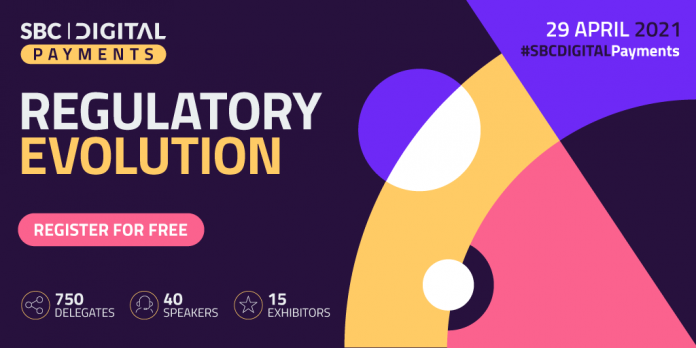 With the regulatory environment around payments in a state of continual change, this week's SBC Digital Payments Conference offered a timely reminder as to why the responsibility of burden will be key as the industry seeks to achieve balance and growth.
David Parker, Director at Polymatch Consulting, got discussionary proceedings underway – citing his belief that the responsibility lies very much at the doorstep of operators and merchants.
The issue of higher scheme fees is always likely to be prevalent for merchants, according to Parker, as he was keen to highlight how the process of moving money will also bring disputes and always cost money.
Whilst PISPS, which enable payments to companies directly from banks rather than cards, have been cited as a solution, Parker detailed that with them comes a whole new framework, which eventually causes an inevitable spike in costs.
Jake Dovey, CEO & Founder of Rubiks Tech, was keen to draw attention to the role of open banking in the sector and the payment journey.
He stated that 'many were quick to call it the saviour when it first appeared' – an evolution to 'disrupt the big boys', adding, however, that when you look at these leaders there is a reason they have been in that position for many years.
Furthermore, the value chain was also something he pointed to as being pivotal – with it providing 'good value and being something that every aspect of the sector has bought into'.
Moderated by Neosurf's Andrea McGeachin, the panel comes off the back of a period that has brought into dramatic relief the importance of a collaborative approach when it comes to regulation, with the pandemic having forced a more flexible and evolutionary approach.
Olga Golikova, Head of Billing at Parimatch, went on to affirm her belief that balance is at the heart of a correct regulatory strategy.
She concluded by casting an eye on PSD2, advising delegates that if it can provide alternative payments this can be a positive step for the sector.
Also providing the perspective of an operator, Tom Chandler, Head of Payments Business Development, The Stars Group, continued by stating that with regards to open banking there is 'an obvious gap'.
He proceeded to outline that from a vendor perspective, one of the most prominent questions is on how disputes would be worked through. He did however reveal that he doesn't believe that the obstacle is as significant as many believe.
Nonetheless, the challenge of open banking isn't one that he believes will be as significant as many anticipate – with it 'inherently being down to 2FA authentication, with customer authentication already meaning that we will get much less fraud anyway'.
In addition to a packed agenda, SBC Digital Payments includes great peer to peer connectivity as well as a virtual exhibition and a virtual networking bar. To attend the event please visit the SBC Digital Payments Website.