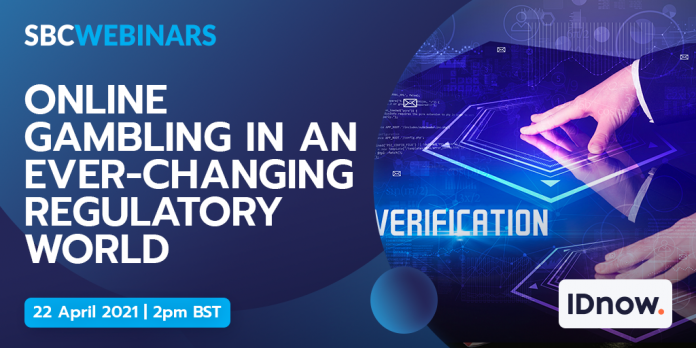 The future of regulation in Germany and the wider European market will be placed under the spotlight in an IDnow webinar titled Online Gambling in an Ever-Changing Regulatory World.
The webinar comes ahead of the highly-anticipated, rescheduled EURO 2020 games which will see teams compete in 12 different cities across Europe.
With the group stages due to kick off on 11 June, the appetite for a major international football event has never been greater.
So as many sports fans long to return to full stadiums, this year's tournament is expected to see a large spike in betting activity as bettors seek to emulate that match-day experience.
But on 1 July, right in the middle of EURO 2020, the new German gambling regulation will come into force – bringing with it significant legal innovations for online sports betting and online casinos.
In this exclusive webinar, Martin Lycka (SVP Compliance, Entain), Razia Ali (Senior Account Manager Gambling, IDnow), Rayissa Armata (Head of Regulatory Affairs,IDnow) and Roger Tyrzyk (Director Global Gambling & Sales UK, IDnow) will discuss the new regulations from the perspectives of operators, regulators, customers, and new businesses.
To view the session, register for Online Gambling in an Ever-Changing Regulatory World – Thursday 22 April at 2PM BST.
Rayissa Armata, Head of Regulatory Affairs at IDnow, said: "As Germany prepares to open its doors to a legal betting market, it's key that stakeholders deliver the best possible player experience from the start.
"There are likely to be many questions about onboarding, regulations and the development of the market. We hope to offer some valuable insights into the intricacies of the legislation ahead of 1 July."
Join the panel of experts, who will give valuable insights into preparing for the surge in onboarding and providing your players with the best possible experience.