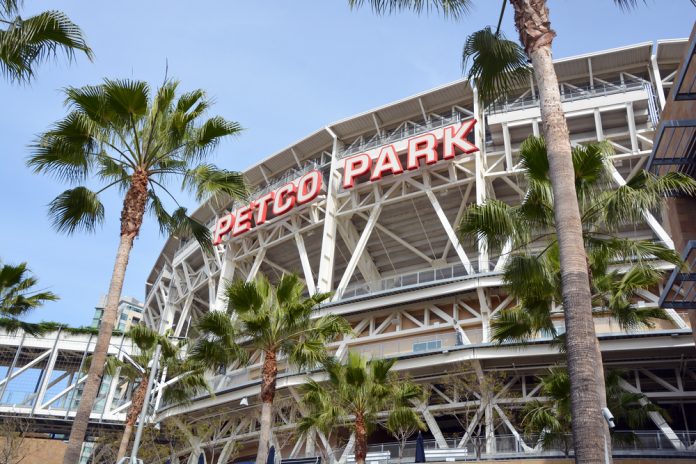 Mobile payment firm Tappit has announced its first partnership with a Major League Baseball (MLB) franchise, the San Diego Padres, to integrate its technology solutions into the team's mobile app ahead of the 2021 season.
Supporters of the MLB team will benefit from Tappit's contactless mobile payment technology, which will be accessible to fans through the MLB Ballpark application, allowing them to make purchases at Petco Park – including food, beverages and other merchandise – through their mobile devices.
In addition, the Padres will be able to send personalised vouchers and incentives directly to fans' mobile wallets, launching 'Padres Pay' which will link directly to Compadres Rewards loyalty account for a seamless user journey.
Tappit's CEO, Jason Thomas, stated: "At Tappit, our priority is to keep fans and staff safe as they're easing back into large venues and live events during these unpredictable times. It's important for venues to take as many safety precautions as possible in order to provide a stress-free return for fans as they return to stadiums.
"As well as these safety measures, we are providing our partners with invaluable customer insights and data that other payment methods can't provide. As a result, teams will be able to provide their visitors with an even better fan experience."
Fan engagement has been positioned at the heart of the collaboration, with the data and insights delivered by the platform maximising the supporter experience, which has been transformed by the pandemic with new health guidelines in place to minimise contact.
The cashless solution also reduces the risk of fraud and theft, as all payment information is kept securely within the team's app and fans do not have the added worry of carrying additional cards or cash.
"Tappit has an outstanding track record in the live event and hospitality industry around the world and has recently increased its efforts in the sports industry," added Padres CEO, Erik Greupner.
"As we prepare for the 2021 baseball season, our priority is the health and safety of our fans and employees. We believe that through Padres Pay, we're one step closer to safely welcoming Padres fans back home to Petco Park while minimising person-to-person contact."
Tappit already has deals in place with a handful of North American sports teams, including the NBA's San Antonio Spurs, the NFL's Kansas City Chiefs and the Jacksonville Jaguars, making the Padres the fourth major sports franchise to link up with the startup.