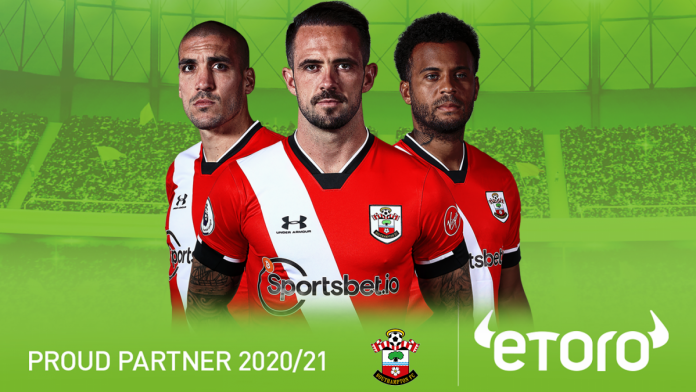 Global multi-asset investment platform, eToro has continued to boost its presence through sponsorship, announcing a new partnership with Southampton Football Club.
The extension builds on a partnership that was first formed in 2018, as eToro continues to place a heightened focus on football partnerships.
The firm enables people to invest in the assets they want, from stocks and commodities to cryptoassets like bitcoin. The platform not only allows you to choose what you invest in, but also how you invest.
eToro Global Sponsorship Manager, Dylan Holman said: "It is great to be extending our partnership with Southampton for a third season, which shows our ongoing commitment to the Club.
"After the success of Le Tiss Air, we look forward to creating new fan activations which bring them closer to the action, along with continuing to help educate people on investing."
As part of the partnership, eToro will have in-stadia branding on LEDs and media backdrops along with continuing to create bespoke content, which saw the launch of Le Tiss Air last season.
Southampton Football Club's Chief Commercial Officer, David Thomas, added: "We are delighted to be renewing our relationship with eToro, a recognised leader in the financial industry.
"At Southampton, we're committed to technology and innovation and as such, we're excited to continue where we left off with a valued partner."