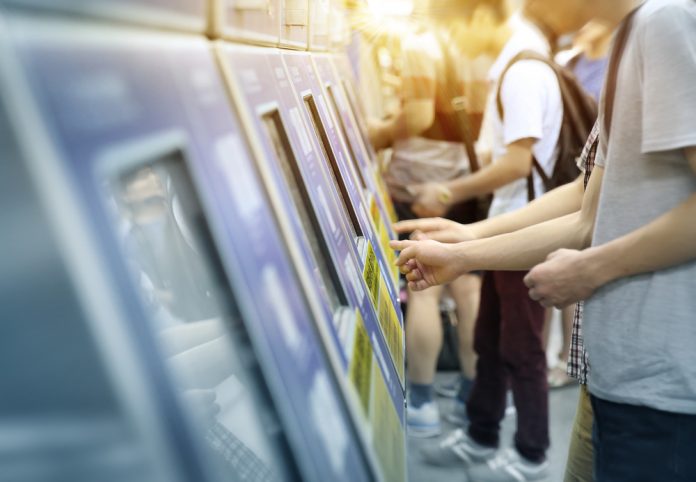 Modern technology has spawned a variety of alternative payment methods (APMs) which have provided many services with the opportunity to streamline their operations. The transport industry is certainly no different, and in fact may be one of best served by new technologies. New payment options give operators the ability to make their service simpler and more convenient for travellers, to use one ticket end to end across multiple transport methods, to book in advance, to engage in environmental responsibility – and much more.

With such a variety out there – paper tickets, magnetic tickets and cards, smartcards, mobile tickets, open loop cars and Mobility as a Service (MaaS) to name a few – it can be tricky for operators to navigate exactly which solutions are the best fit for what they offer. Moreover, with the current pandemic and other influences changing consumer supply and demand, it can be more of a minefield than usual.

To find out more about how payments and transport intersect, Payment Expert spoke to Venceslas Cartier, Global Head of Transportation & Smart Mobility at Ingenico Enterprise Retail, to discuss the current trends affecting the transport sector, as well as how payments can optimise transportation for both operators and consumers alike.
PaymentExpert: Can you give us an overview of payment trends in transport up until this point?

Venceslas Cartier: There have been different approaches to payments in transportation that have become more prevalent since the late 90's. For example, paper, magnetic cards and tickets have been adopted in 378 cities worldwide, and contactless smartcards in 381. However, the recent move to mobile and online ticketing is the most promising method so far, having seen significant growth in the last few years.

The method has been adopted in 238 cities worldwide in just the last few years. As well as this, open loop cards/EMV has been adopted in 132 cities. And MaaS, the most recent introduction, is now up and running in 40 cities, though it will take time to completely implement this method of payment across the world.

PE: How can payments optimise transportation?

VC: Consumer demand is evolving. Consumers want to be able to get from A to B with one payment type whether A to B involves car/train/bike. Payments hold the key to grow the transportation and this MaaS ecosystem. They have the solutions, the knowledge and can manage the coordination between local government, public and private transport services too.

Payment Solution Providers (PSPs) bring key benefits to operators by being part of the transportation open payment and mass ecosystem, ensuring they meet objectives in 3 key areas.

Economically, by optimising investment in eco-structure and fostering financial transactions and therefore improving the wealth of the city.
Environmentally, by reducing the use of personal cars and alleviating pollution and congestion.
Societally, making urban mobility more inclusive in terms of improving access to all areas and for all socioeconomic classes.
PE: How has COVID-19 affected transport?

VC: As many people will have experienced by now, COVID-19 has had a dramatic effect on public transport. Research even suggests that public transit ridership is down 70% across the globe since the onset of the virus, longer distance travel has seen reductions of up to 90%, and cash payments have seen a 60% drop.

What's more, as authorities have warned people over the potential for cash to spread the virus, over 70% of consumers and travellers say they are likely to avoid the use of cash over the next six months. Consumers are demanding cleaner payment acceptance methods such as contactless, and this will likely remain.

PE: What does this mean for operators?

VC: Going forward, the effects of the pandemic are likely to remain – and it's important for operators to keep this in mind when thinking about their travel and payment solutions. Even before the pandemic consumers were shifting towards using APMs across a whole array of service industries. Now more than ever, transportation needs to reinvent itself and adapt its processes to keep up. As an example of how the industry is evolving, more than 40 countries have already raised their contactless payment threshold, further helping consumers to avoid contact with frequently touched pin pads.

PE: What should operators keep in mind when implementing new offerings?

VC: Speed and convenience are the number one priority for travellers when it comes to making payments. Nevertheless, it's important not to overlook data security when trying to fulfil these.

Payments are complicated, and that's why my best advice is to speak to someone who has expert insights in the area. By partnering with a payments provider, operators can ensure they are able to manage and secure personal data, such as bank card information, while implementing other security features such as P2P encryption, PCI certification and tokenisation.

Public transport is still a necessity for many consumers despite the COVID-19 pandemic, so now is the best time to make their journey as seamless, comfortable and safe as possible with the right solutions for your business.