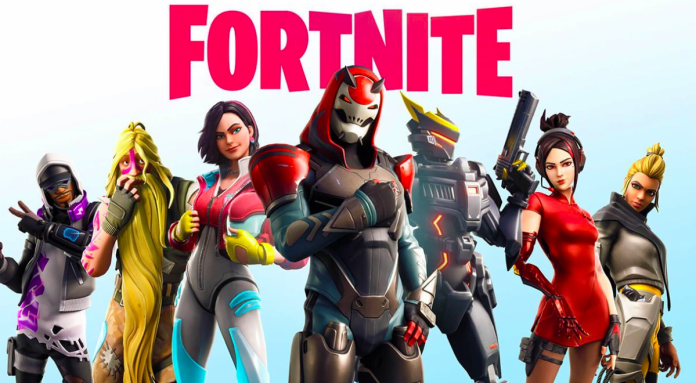 A multi-million-dollar lawsuit looms in California courts, as Apple and Google remove Fortnite the 'world most popular video game' from their app stores.
Stating that Fortnite's developer, Epic Games, had violated 'video game publishing rules' on Thursday, Apple notified the media that Fortnite had been removed from its App Store – an act that was followed by Google removing the title from its Play Store directory.
The Silicon Valley giants stated that Epic had breached app store policies by introducing a 'direct payment plan' for Fortnite players, bypassing their platforms.
Apple and Google currently charge video game publishers a 30% fee on all in-app purchases and subscription revenues, a point of contention for game studios.
An Apple spokesperson stated: "Epic enabled a feature in its app which was not reviewed or approved by Apple, and they did so with the express intent of violating the App Store guidelines regarding in-app payments that apply to every developer who sells digital goods or services."
In its response, Epic underlined that it maintains its own proprietary built payment system which it uses to process transactions on PC, Mac and Android systems, independently of Apple and Google.
Within 24-hours of its lockout, Epic Games confirmed that it had begun legal processes against Apple and Google, in which the games developer stated that its App fee policies constituted 'monopoly type infringements' on its business operations.
Epic underlined that the tech giants' app store policies directly reflect the Anti-Trust violations that US Congress are currently investigating with regards to Big Tech market manipulations.
Raising the stakes, on Thursday Fortnite released a parody video mimicking Apple's iconic '1984 advert', which the company used to launch its legacy Macintosh computer.
Fortnite's Twitter account said the company would debut a new short film called 'Nineteen Eighty-Fortnite', a seeming parody of Apple's iconic '1984' commercial.
Since initial developments,  Google has confirmed that Fortnite will remain available on Android devices, but will not be indexed on its Play Store. Google has stated that it will not impede its users from downloading the video game on third-party Android app stores