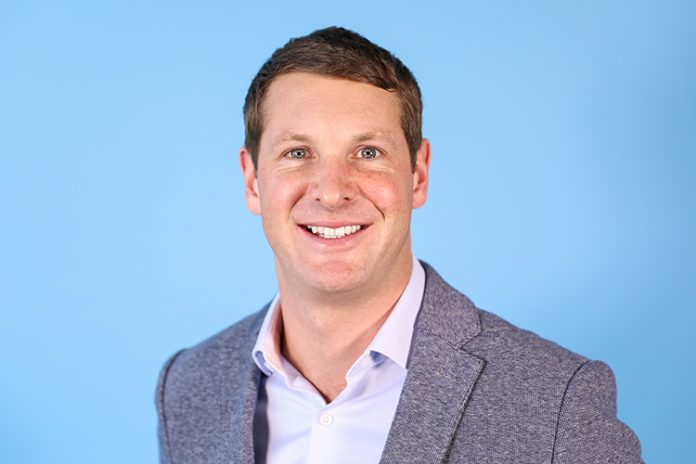 Group Commercial Director at PM Connect Chris Purdie emphasised to PaymentExpert the growing potential of Direct Carrier Billing (DCB), as the firm continues to unlock new audiences for brands.
PaymentExpert: What do you think the reason is as to why Direct Carrier Billing has had such exponential growth within the mobile payments industry?
Chris Purdie: It sounds obvious, but critical to the growth of Direct Carrier Billing (DCB) is the rise of mobile. A stat that really hits home is that mobile internet usage now accounts for 52 per cent of web-page views around the world. DCB as payment method slots neatly into this mobile ecosystem, so its growth will only continue – as our recent market analysis found, which shows that 39% of smartphone users globally will be using DCB by 2023.
DCB stands out because it's universal, available regardless of your phone's OS and without the need for a bank account. This puts it in a unique and advantageous position in a world where mobile has become the go-to way to access the internet. Ten years or so ago, the internet meant PC or laptop. Now, accessing the internet from the palm of your hand on the go is the norm. DCB, providing convenient payments to instantly access content, fits well with this changed mind-set.
I see DCB as part of a wave of successes for mobile, both driving and benefitting from the huge popularity of direct-to-consumer "Over the Top" (OTT) streaming, and soaring App Store sales. It will soon become normal to purchase and instantly access lifestyle and sport content, tickets and major OTT services, all by simply adding the cost to your phone bill.
PaymentExpert: Has the COVID-19 crisis and the subsequent acceleration of digital payments increased the importance of Direct Carrier Billing?
Chris Purdie: Digital payments, including DCB, have increased during the COVID-19 crisis. Consumers are hungry for entertainment they can enjoy at home – easily accessible and payable via DCB.

We've seen a surge in interest in both our sports and our health and fitness content, especially in regions where mobile internet connections are commonly used at home instead of WiFi. In the first week of lockdown in the UK, we saw a 25 to 30% spike in sign-ups to our sports brands such as the NBA and WWE, as casual fans made the leap to becoming subscribers. New converts from this period are enjoying the content and returning for more, with the amount of consumers coming back to use our products on consecutive days growing by 5 to 10%.

This may have long term positive effects for the industry, as people use DCB for the first time in lockdown, and as a result become more comfortable with adding charges directly to their phone bill. In other words, picking up a payment method that customers then continue to use.
It certainly is a challenging time for us all – but hopefully giving consumers the mobile content they want in an accessible format, serves as a welcome distraction.
PaymentExpert: How important can Direct Carrier Billing be to high-risk payments industries?
Chris Purdie: It's not an area in which we operate at PM Connect, but the DCB opportunity has far-reaching potential – if implemented with customer care at its heart.
For any innovation, long-term adoption should always be front of mind – and that means prioritising reputation over a quick business win. Carriers must tread carefully when using high-risk payments, insisting on spend limits and high standards of consumer care, as well as tailoring payment options to the needs of each sector.
DCB is frequently used within a suite of payment options in the gambling industry, functioning as a transitional payment method. For example, users may make an initial deposit via DCB for near-instant access, and then switch to a mobile wallet or card payment in the long term, marrying convenience to accountability.
With long-term vision and the requisite measures put in place, there is a place for high-risk payments within the wide-ranging DCB opportunity.
PaymentExpert: Can you detail further about which regions are experiencing growth in Direct Carrier Billing and why you believe this is?
Chris Purdie: For us, Africa and the Middle East are key growth areas. Our research shows that in Africa, DCB users will reach 130 million by 2023 – a 60 per cent increase from 2020; while in the Middle East revenue should rise by 30 per cent to £717m in the same time.
In Africa, mobile phone connections are often the primary way for users to access the internet. In fact, huge swathes of the population come online for the first time through their smartphone. DCB, whether taken out of a monthly phone bill or from existing credit for prepaid customers, means these users have in-demand content at their fingertips from the get go – from entertainment to transport tickets.
DCB introduces audiences in Africa to brands and services they may not previously have had access to – driving engagement with say, the NBA or the English Premier League. Whilst there has long been interest in global sport – DCB provides the access. For the brands themselves, it can be the key to connecting to these new audiences.
When it comes to the Middle East, investment in global sports is paired with a young, hugely "plugged-in" population – 70 per cent of the population in the Gulf Cooperation Council are under 30. This means sports and entertainment Videos On Demand (VOD) and games are very popular, and DCB is set to surge as a payment method perfectly suited for this content, designed with a mobile-first mentality.
PaymentExpert: In terms of continuing to innovate, what are the next elements of Direct Carrier Billing that will lead to it growing to new audiences?
Chris Purdie: Like with any growing tech, innovation will help DCB meet its challenges – the most significant of these is building consumer and market trust in new territories. Potential for growth lies in actively shaping DCB solutions using in-depth market knowledge – crafting flexible data packages and territory-specific price points, for example.
Mobile ticketing (or mTicketing) presents the biggest opportunity commercially, with our research showing it is set to grow to £23 billion in revenue by 2023. Making tickets available in the same mobile environment where you'd write a shopping list or order a pizza will make mainstream adoption inevitable. The current climate, where contactless ticketing is the more hygienic option, is likely to accelerate the adoption of DCB for ticketing. Customers who get on board with DCB to buy bus or concert tickets, for example, will then be familiar with it as a payment option – which may in turn empower them to pay with DCB for other services, like sports subscriptions or dating apps.
DCB providers with agile, reactive tech – that can innovate to meet the challenges of mobile ticketing, such as purchase units changing with vehicle capacity – will be best placed to unlock the opportunity.