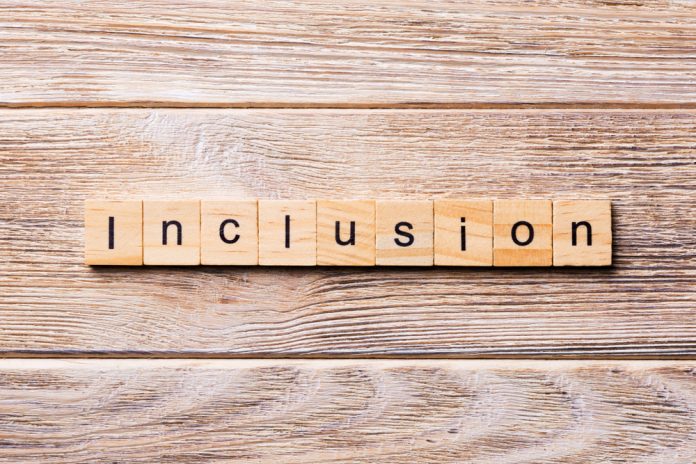 Guy Kashtan, CEO Rewire, writes for PaymentExpert on the importance of innovation around financial inclusion, especially as the industry becomes increasingly digitalised.
The era of the digital revolution opens up doors that could never have been opened in the past, especially in the banking and finance arena. Individuals are facilitated to move freely from one country to another in search of a better life.
They are sending money home to their loved ones, like in previous times. However, today it is faster, simpler and more affordable than ever before, while traditional banking methods or money transfer processes change drastically. International money transfers are made from the comfort of people's home, or on the go using mobile apps on smartphones or tablets.
Even if digital banking sounds like a lot of common sense and easy to handle, it has this not taken over the world yet. Despite all the technological progress in the financial sector, it seems that many consumers don't know how to send money overseas without the hassle of dealing with a bank clerk in person. The reasons not to use digital banking could be due to a lack of awareness, knowledge, or trust. Here's a quick overview of the options individuals have in order to wire money overseas quickly and trouble-free. 
The traditional approach: bank transfers supported by clerks
People know the drill. They go to the bank, wait in line, talk to a clerk, sign a whole lot of paperwork and then they are done. This approach usually takes about two hours of people's valuable time and costs a substantial cut of the amount that people would like to send. In addition, sending money overseas through the bank has limited options to send or receive cash. For instance, people cannot send money for cash pickup or to a mobile wallet.
The good news is that most traditional banks are now becoming much more innovative and are starting to provide e-banking services. The technological advancements definitely help with the long time it takes to actually make a financial transaction. Nevertheless, it does not necessarily help with the costs as banks notoriously have higher exchange rates. Their fees per transaction are often higher when compared to other online financial services.
The innovative approach: tailored digital banking to specific target audiences
People can use their smartphone to listen to music, shop online, reserve a taxi, track their health and even diagnose some diseases. Why not use it to manage their finances and send money home in a fast and secure way? Using an online banking service is not only the most advantageous option individuals can choose to transfer money abroad. Probably, it is also the cheapest, fastest and safest choice these days.
Luckily, there are numerous apps and platforms that offer financial services and lots of those environments address different types of audiences. This approach is empowering as each platform can tailor its services to the needs of specific target audiences. An example can be migrants who go to other countries to work, to pursue a better quality of life or enhance the personal growth in whatever form or shape. Their needs differ very much so from the needs of other target audiences. Offering low fees that are up to 1% of the transaction, providing customer service in several languages such as Tagalog, Thai and Chinese to name a few, as well as releasing many additional unique services directly impacts the lives of the migrants in a very profound way.
With low fees for banking services and competitive exchange rates, online platforms enable individuals to transfer money from their bank account, credit card, debit card, or a third-party bank account with just a few simple screen taps.
The physical approach: cash deposit and pickup at offices in the heart of metropolitans
Cash deposits and cash pickups are usually done at a small office in the heart of a metropolitan area. These offices are usually part of a global chain of a financial corporation that specializes in international money transfers. While some of these corporations have launched online services, they seem to have failed to adjust their pricing. Such companies tend to be on the pricier side, even when compared to traditional banks and digital-only banks.
Obviously, this approach has advantages as well. To start with, the money is safely housed at an established institution, with a strong track record, reputation and trust factor of the public. Besides, these companies usually facilitate same-day cash pickup. Also, people can send money conveniently from an online account connecting a debit or credit card when they cannot use the cash-in-person option.
However, the disadvantages of this approach are definitely high fees and limited access to physical stores, as in most cases, offices can only be found in the metropolitans and not in the smaller towns. Plus, they do not offer competitive rates and are even considered to have steep exchange rates. They may charge additional fees for rush payments.
The digital approach: online payments and platform economy
While online payment platforms such as PayPal, Ideal, WePay, TransferWise, Amazon Payments and so on have been around for a while now and are considered as a very popular means to send money abroad, those platforms are usually used for business transactions and online purchases. Online payment platforms tend to have high fees for the receiver, even though the fees are interesting to the sender. Platform economy is built on the calculations of its prices based on the amount people send. Those companies take a cut as it is their business model. Cuts can be as high as 5% of the amount and sometimes even more.
The conclusion that there are many ways to send money overseas is just a starting-point towards making the right choices and possibly even perceiving financial inclusion a bit differently than before. Trust is earned through security, no matter what the option individuals would want to go for. As each method has its own advantages and disadvantages, the important thing for individuals is to weigh in the pros and cons of each and decide which method works best for their personal situation and for their future plans. The financial sector is ready.