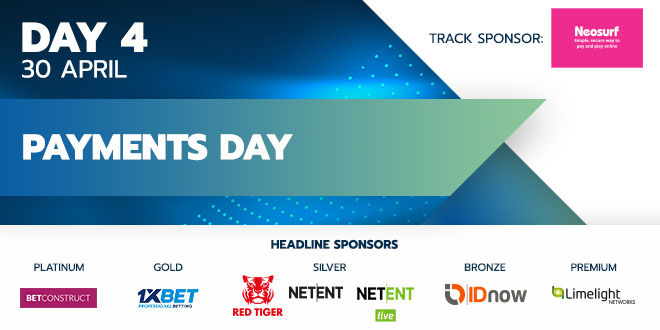 Last week the inaugural SBC Digital Summit brought together a host of industry leaders who gathered for a Payments Track where a plethora of issues and topics were debated and analysed. 
Among those subjects was the evolving relationship between the banking sector and the betting industry during a panel dedicated to 'banking in crisis'. Looking back, we have picked out five key things we learned as the panel engaged in insightful discussions around matters at the heart of the industry.  
Educating consumers is key
The panel highlighted that informing customers on the potential and availability of alternative payment methods is imperative to providing the most engaging experience.
Olga Golikova, Head of Billing at Parimatch, offered the operator perspective by stating: "It is our job to give the possibilities to the customer to pay in whichever way is easiest and most comfortable for them. We need to educate our customers on alternative payment methods and how to use them."
Open Banking has potential, but still needs time
The role that open banking technology could play in the betting industry was emphasised. However, it was very much highlighted that the timeline for its implementation is still lengthy.
Mickael Marceau, Head of Payments at Kindred Group, stated: "At the moment there is a lot of focus on open banking. I feel from an operator point of view and from what I have heard from partners is that cooperation between banks and payment service providers is quite poor. I think we are maybe 18 to 24 months away from a great open banking network."
Responsiveness can enhance the relationship between banking and betting
The relationship between betting and banking relies on communication, responsiveness and the ability to adapt. These, the panel agreed, can be key components in ensuring this is a thriving relationship.
Tal Ron, Chairman and CEO of law firm Drihem & Co said: "If I'm sending an email to my banking partner and it takes three days for them to answer me, then he needs to shift it between people in his organisation, that's not good.
"The banking partners we choose need to be fast and efficient, as well as being responsive and creative. I also want transparency, if money is blocked we need to know so we can inform the clients as soon as possible."
Don't underestimate the role of fintech companies
When it comes to connecting consumers with the banking sector, the role of fintech companies shouldn't be downplayed.
Payment innovations are at the heart of elevating the customer journey, ensuring security whilst also maintaining seamlessness. Alfredo Lazcano, Chairman of Lazcano Samano, was keen to underline this as he described them as 'the real partner of the betting industry'.
He added: "Fintech companies are just as safe as banks and perhaps in certain situations, they are safer. They are the real partners of the online gambling industry because payment companies were born as digital platforms and grew within the digital world."
Smaller can mean more efficiency
During the panel session, it was also highlighted that sometimes when it comes to the most impactful banking partner, it can be with the smaller bank.
Tal Ron offered the view that in Germany, the smaller the bank the better in most cases, as they can increase efficiency compared to the larger banks.
Mickael Marceau also added that when it comes to smaller banks, they tend to provide a more agile service and possess greater flexibility.