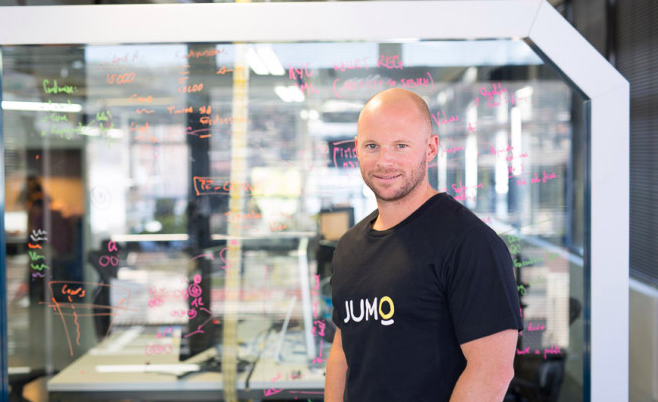 Goldman Sachs technology investment unit has branded South African mobile business network JUMO, as the company most likely to become 'Africa's first Fintech unicorn'.
Last week, JUMO caught international business headlines, as Goldman Sachs committed a further $55 million in venture funding helping accelerate the Cape Town-based enterprise's ongoing African expansion.
Founded in 2015 by engineer South African Andrew Watkins-Ball, JUMO helps small and medium-sized businesses in developing markets secure access to local or international financial services for business lending, insurance, payment protections and localised banking solutions.
In its mission statement, JUMO seeks to develop a mobile business network tailored for developing market business Stakeholders. JUMO's network provides businesses with access to critical financial service components, lowering costs and resources.
To date, JUMO has established its mobile business network within the markets of Ghana, Uganda, Kenya Tanzania and Zambia, in which the company details that it has provided access to $1.8 billion in loans for over 15 million customers.
Goldman Sachs investment sees JUMO take its total enterprise funding to $180 million. An impressive feat for a company that only started raising external capital in 2018.
Leading the funding round, Jules Frebault Goldman Sachs Executive Director for Africa said; "There's an immense opportunity across Africa and beyond for Jumo to build on their successful track record developing digital marketplace infrastructure to offer mobile subscribers access to relevant financial products."
Speaking to African business news sources, Andrew Watkins-Ball stated that JUMO would launch its mobile network in Nigeria and the Ivory Coast in 2020. Furthermore, the company's executive team is further assessing Asian developing market opportunities within Pakistan.
Watkins-Ball, detailed that unlike the majority of African Fintech firms, JUMO was not focused on building technologies to 'break the market', instead the company is focused on helping new businesses by developing better mobile networks facilitating financial services.