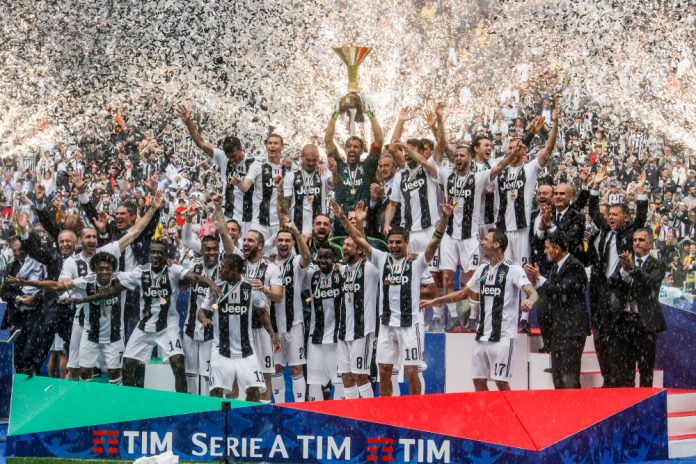 Digital blockchain trading card app Sorare has acquired the rights to Juventus' player catalogue, allowing the fantasy football platform to offer collectible digital cards.

The Serie A side joins Sorare's ever growing portfolio, with over 30 football clubs including Schalke, West Ham and fellow Italian teams Napoli and Roma already integrated into the system.

Sorare's CEO Nicolas Julia stated: "We are very proud to have signed this agreement with such an Italian heavyweight.

"We see this as a new key step in our vision to onboard the best soccer clubs from around the world and bring blockchain-gaming to football fans around the world."

Sorare, which has gained financial backing from blockchain software company ConsenSys, allows players to sell cards as cryptocurrencies. Whilst also auctioning certain special cards such as 'player of the week', prices of the card vary depending on rarity and the player. However, some digital cards have reached over £1000 on the market.

As well as being acquired for trading, the cards are also used in Sorare's fantasy football platform in which players create five-player teams in order to win tournaments. Every player will be issued with one 'unique' card, 10 'super rare' cards, 100 'rare' cards as well as unlimited free common cards.

The news follows Barcelona's announced partnership with Chilliz, resulting in a new cryptocurrency, called 'Barça Fan Tokens' ($BAR), which allows fans to participate in polls about the club's activities.

The token was launched in partnership with Socios, the same company that also helped Juventus enter the world of blockchain with the same 'token' system.

Expert Analysis: Sorare's partnership with an established football team such as Juventus brings even more credibility to blockchain, further strengthening its markets in Serie A.

With every new deal, more sporting clubs are seeing the potential blockchain has to offer and will partner with organisations like Sorare in order to boost fan engagement, whilst also seeing it as a viable and sustainable marketing opportunity.