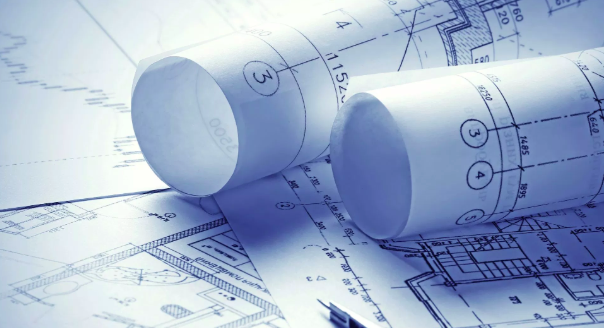 Sportsbook platforms are now taking significant strides forward via many robust approaches that are enabling them to meet the demands of the consumer, leaving the platform operators needing to update and improve their digital payment systems.
SG Digital processed an eye-watering 48.2 million bets at this year's Cheltenham Festival over the duration of four days, through its OpenBet sportsbook product, a betting volume increase of 23% year on year.
OpenBet offers a service for any kind of sport or non-sporting event and is omni-channel in design, and through a single web-based back office, operators can manage the full suite of events, prices and liabilities.
Some of the product features include fixed odds, pari-mutuel and tele-betting, so the digital payments system for the service needs constant attention.
Digitain is another sportsbook provider whose primary focus is on the European regulated market, it also offers a multi-channel gaming platform.
Its sportsbook product can boast some staggering figures, as it covers 65 sports, taking in 7,500 leagues, and offers more than 3,000 betting markets, and also offers odds on 35,000 live events each month.
Arin Andriazian, a Product Manager of Digitain assessed the latest trends for sportsbook platforms and digital payment systems: "Everything we develop is based around the customer experience."
"Any international sportsbook provider worth their salt needs dynamic currency conversion management, as well as ability to deal with immediate currency fluctuations built-in from the get-go. Flexible commission rate management is also essential."
"When it comes to the interface, everything revolves around the user experience. Players should be able to make transactions with minimal input, 'one tap pay' is a great example of this." He added.
"Users should be able to have the freedom of entering their card details once, and being able to use it to enter and withdraw with ease."
Although while the traditional bank card and transfer is not obsolete, it is certainly diminishing in importance.
Digitain has continued to see a real surge in the popularity of cryptocurrency in recent years, as it gives the freedom of users to bet from around the world, without the hindrance of currency conversion and fluctuations.
Perhaps predictably, the security of the platform has given the sportsbook provider the biggest headaches, in particular over fraud prevention.
Digitain believes that any tier-one provider should have compliance with the Payment Card Industry Data Security Standard, as part of its credentials.
They are in favour of transactions with various payment providers and aggregators, as each supplier requires its own transaction services, resulting in differing transaction acceptances and settlement periods for each.
The processing of customer transaction needs to be an immediate cycle for sportsbooks, although a major hurdle is that a number of third party payments providers do not offer full disclosure over the all the stages of a transaction.
In response, Digitain has updated its platform by incorporating its own native transaction verification services, enabling the customer to enjoy an instantaneous service.
Andriazian has identified smartphone usage and the general evolution of technology as the key drivers that will propel sportsbook platforms forward.
"Sportsbook platforms need to be flexible by design. Customer demands and the ability to meet these evolving demands are essential, from in-app payments to digital wallets and cryptocurrencies."
"If you can't meet your customers' demands for the latest in technology, then expect to fall behind." He continued.
How leading payment provider companies interact with sportsbook platforms, is also a pivotal aspect of the relationship between digital payments and the platforms.
In February the Paysafe Group announced a new single point of integration to its full range of payment solutions using a software application program interface (API), which is to be fully available to igaming operators in the United States market.
The group believe that this is a unique development presenting an unrivalled set of payment options and services for the growing gambling market in the United States, following the repeal of the federal PASPA law in May last year.
Operators and developers who use the single integration can access several of Paysafe's core payment services, including its skills in payment processing, acquiring, digital wallets, and online prepaid solutions with the paysafecard.
The facility also helps operators offer an efficient checkout experience for its customers, who are able to select different ways to pay for a bet.
Payment methods include the more traditional way of settling any arrears with card acceptance options, plus alternative ways such as the digital wallets Skrill and NETTELLER.
Alongside Paysafe solutions, this new technology also allows operators to incorporate popular payment methods from other providers.
Also, gambling operators can have access to a private business portal that has analytics and financial reporting services that can be tailored to the users' discretion.
The united platform also slips in a new developer journey, which creates easy access to the single API, and in turn the ability to integrate Paysafe's products into the checkout.
This is good news for developers as this can free up resources, allowing them to concentrate on other potential revenue streams, such as gaming features, Paysafe believe.
Of course, the facility will have to translate into what is deemed by the consumer to be an effective and straightforward service to use.
A recent survey conducted by Paysafe found that are several payment trends which are emerging over digital payments.
For example just how big an issue that security is, as only 37% of the sports betting respondents said that they thought placing a bet is as safe online than doing so in person.
The consumers want choice when it comes to payment methods, nearly a quarter of those questioned explained that the number of transaction options available, is crucial when deciding between competing sportsbook operators.
And 42% said that they would be willing to change their preferred deposit method to another, which they believe offered greater protection from fraud.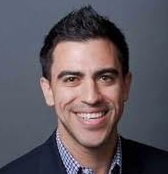 Neil Erlick, the Executive VP of  Business Development at Paysafe, reflected: "These trends echo many of the priorities for sportsbook operators in the United States  and the UK, such as the need to deliver the strongest possible know your customer protocols to prevent fraud in a manner that still delivers best-in-class consumer experience, and diversifying deposit options for competitive advantage when it comes to player acquisition and retention."