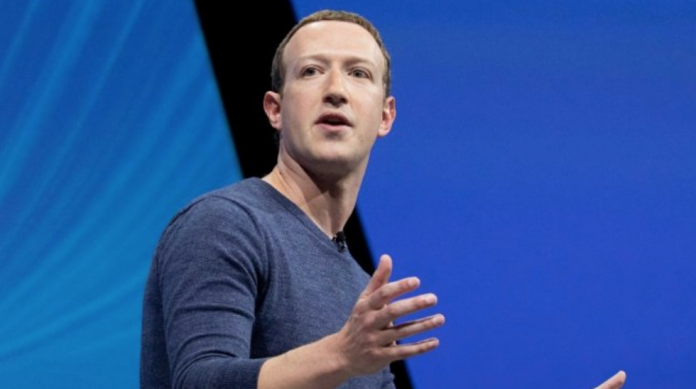 Publishing an open letter to Facebook users, company Founder & CEO Mark Zuckerberg has stated that the social media giant will reinvent itself as a 'privacy focused network'.
Zuckerberg acknowledges the numerous issues that have plagued the Silicon Valley giant since 2016, with Facebook's reputation and public trust significantly damaged by data collection breaches, user privacy scandals and targeted fake news/information profiling.
Detailing the numerous failures of the social network's open structures, Zuckerberg confides that since Facebook's inception, this has been the hardest period and challenge of his leadership tenure.
"My focus for the last couple of years has been understanding and addressing the biggest challenges facing Facebook. This means taking positions on important issues concerning the future of the internet. In this note, I'll outline our vision and principles around building a privacy-focused messaging and social networking platform. There's a lot to do here, and we're committed to working openly and consulting with experts across society as we develop this" details Zuckerberg opening note.
In his statement, Zuckerberg points to seven new principal pillars that will lead Facebook's repositioning, focusing on user privacy.
Private interactions – Giving Facebook users overall control on who and what can communicate with them.
End-to-end encryptions – Making sure that all private communications and transactions are encrypted
Reducing permanence – Implementing more time-sensitive functions/engagements on content, posts and messages.
Safety– Adding further comprehensive safety services, protocols and frameworks.
Interoperability – offering better cross connectivity across Facebook owned platforms (Facebook, messenger, Instagram, WhatsApp)
Secure storage of data – Facebook will no longer store data in countries breaching human rights or freedom of expression laws.
"Finding the right ways to protect both privacy and safety is something societies have historically grappled with. There are still many open questions here and we'll consult with safety experts, law enforcement and governments on the best ways to implement safety measures. We'll also need to work together with other platforms to make sure that as an industry we get this right. The more we can create a common approach, the better."
Leading Facebook's new mandate, Zuckerberg and his executive team are reviewing all current operational frameworks, seeking to understand user complexities when engaging with Facebook social media/networking inventory.
Although Facebook's founder did not mention the development of cryptocurrency functions in his address. Numerous tech news sources report that Facebook may move to launch its own cryptocurrency rivalling Bitcoin, Ethereum and Ripple.   
Nevertheless, Facebook enhancing its financial/transactional capacity in any form will likely meet regulatory scrutiny across multiple jurisdictions, as governments debate how to govern the increasing powers and control of tech's 'Big-4' – Amazon, Facebook, Apple, Google.
"Over the next year and beyond, there are a lot more details and tradeoffs to work through related to each of these principles. A lot of this work is in the early stages, and we are committed to consulting with experts, advocates, industry partners, and governments — including law enforcement and regulators — around the world to get these decisions right".