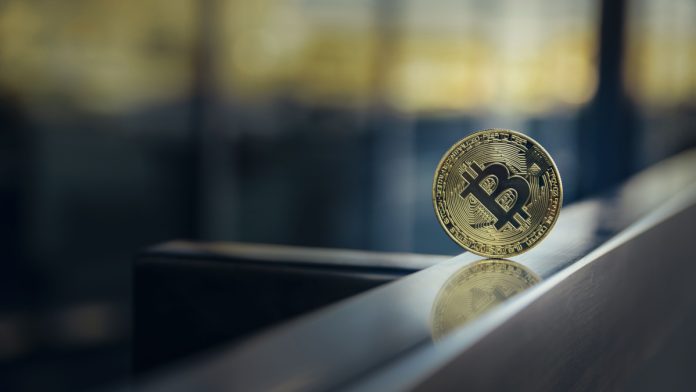 In a bid to evolve bitcoin to a fully decentralised financial system, IOV Labs has confirmed the second wave of its $2.5 million grant program.
The 'Rootstock Strategic Grants Program' is currently funding up to 100 projects over the next year that are on Rootstock, which has grown to become a hub of DeFi activity on the Bitcoin network since its formation in 2018.
Sidechain Rootstock looks to enable users to build financial products and gain access to all the programmability of Ethereum combined with the security and decentralisation of Bitcoin.
Given Rootstock's compatibility with Ethereum Virtual Machine (EVM), Developers experienced in building on Ethereum can easily start building decentralized applications (dApps) and integrations on the network. Developers can use the same Solidity tools and libraries they are accustomed to when building on Ethereum, including Hardhat, Truffle, web3.js, and ethers.js.
Through the grant, IOV Labs is interested in assisting the creation of solutions that provide real utility in the real world. To ensure those involved in the program are receiving the most insightful and expert feedback possible, IOV Labs has put together a judging panel of nine industry leaders, including:
Daniel Fogg – CEO of IOV Labs
Pei Chen – CGO of IOV Labs
Adrien Eidelman – co-founder of Rootstock
Sergio Lerner – co-founder of Rootstock
John Light – Product at Sovryn
Sean Kiernan – CEO of Greengage
Mauricio Tovar – co-founder of Tropykus
Jameson Lopp – co-founder and CTO of Casa
Speaking on the grants program, Daniel Fogg, CEO of IOV Labs, commented: "We're calling on founders and builders to submit their applications to tap in to $2.5m of funding for projects that align with our vision of a safe and equitable global financial system that enables everyone to participate and prosper."
Wave I of the Grants Program is now closed, with submissions being reviewed, while Wave II of the 'Rootstock Strategic Grants Program' is now open to established businesses and advanced projects. Established products and protocols can apply directly for the $2.5 million scheme can do so via the Rootstock website, provided their project benefits the broader ecosystem.
The grant announcement reaffirms IOV Labs' commitment to supporting professionals building on Rootstock. Over the years, the company has played an active and integral role in supporting this community. To this end, IOV Labs recently announced the winners of its 'Rootstock: Scaling Bitcoin Hackathon'. The competition, which attracted more than 850 registrations and 200 completed projects helped developers catalyse Bitcoin innovation using the Rootstock blockchain.
Once again, the event was split into two phases: an ideathon and a hackathon. The ideathon stage of the competition closed in June, with the hackathon ending the following month.
Alongside IOV Labs and the judging panel, the hackathon and ideathon event was supported by HackerEarth, a global community of over 4 million developers. The companies recognised through the 'Rootstock: Scaling Bitcoin Hackathon' now qualify for the 'Rootstock Strategic Grants' program. The winners from the event were as follows:
Phase I – Ideathon:
First Place ($3,000): Tuki
Second Place ($2,000): Sousta
Third Place ($1,000): Doiim
Fourth Place ($650): TickIt
Fifth Place ($500): Rooted
Sixth Place ($450): NFT Pawn
Seventh Place ($400): Ordinal Dao
Phase II – Hackathon:
First Place ($10,000): RSK-NFT
Second Place ($4,000): Nostr Ads – Asami
Third Place ($1,000): Wooy
Adding his thoughts on the competition, Daniel Fogg said: "We have been blown away by the quality of submissions for the Scaling Bitcoin Hackathon. It will go down in history as one of the largest Bitcoin focused hackathons to date with over 850 registrations. We can't wait to share what has been built and announce our worthy winners."