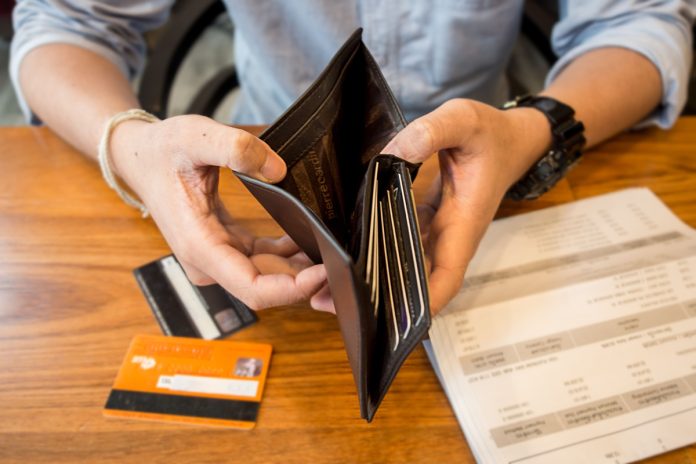 As the cost-of-living crisis continues to bring hardships to UK consumers, the FCA has issued a warning over the risk of loan fee fraud. 
The UK's financial regulator revealed that an increase of 55% of consumers are concerned over their finances than the year prior, resulting in 24% turning to loans or credit to help survive the economic strains.
This has alerted the FCA and is increasing the awareness of loan fee fraud – when consumers receive a loan they never receive – through a campaign to help consumers better identify it.
The financial watchdog listed three key steps to helping checking whether they are, or could be a victim of loan fee fraud:
If you are a cold-called or emailed
If you're asked to pay an upfront fee
If you're asked to pay quickly or unusually
In the summer of last year, the FCA recorded a 26% rise in loan fee fraud complaints from the year previous. However, in the same period this year, the regulator fears that this figure could rise even more with the cost-of-living crisis pushing UK citizens to credit and loan options.
This comes after the UK is experiencing an ongoing rise in food prices (63%) and energy costs (53%), two major factors cited by consumers.
As summer is typically the time UK citizens spend more on outdoor and entertainment activities, the FCA survey revealed that entertainment costs (24%) and holidays (22%) were the cost rises they are worried about the most.
Ultimately, this has led to 18% of those surveyed consumers divulging into their savings, and 12% turning to credit cards to fund their summer and, overall, 24% admitted to using loans or some form of credit to maintain their lifestyles.
Adults with children were those who showed a particular concern over the summer period. With children off school for the holidays, 24% of parents revealed that they are struggling to maintain funding for their children and for school costs when they return at the end of the holidays.
With the uptick in credit and loan spending and increasing concerns, this has led to the FCA reminding parents, adults and consumers that loan fee fraud may become rife over this period.
Steve Smart, Executive Director of Enforcement and Market Oversight at the FCA, stated: "For many, summer brings with it the chance to relax and unwind but it also brings with it financial pressures, from holidays and festivals to funding days out, or out of term childcare for parents.
"With inflation, energy costs, and rising mortgage bills, this summer spending will come at a time of enhanced vulnerability for many.
"For fraudsters, this provides the perfect opportunity to take advantage of people considering how to make ends meet over the summer months.
Follow our three-step check for loan fraud for how to spot the signs of loan fee fraud, and if you need to apply for a loan, check the FCA Register to see if the firm is legitimate. Don't get burned by scams on your summer holidays."