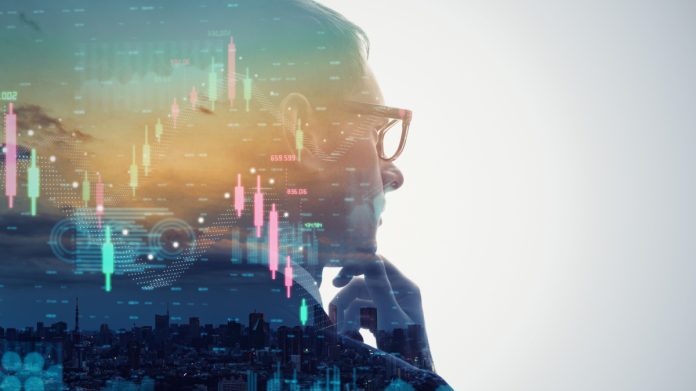 The payment industry's evolution is continuing at a rapid rate, largely fuelled by technological advancements in tech such as AI and Open Banking.
DECTA's Scott Dawson described the industry as 'complex' as he revealed the firm's mission to simplify the process for customers during a challenging economic period.
Payment Expert: During this year's Fintech Week London event, Andrew Griffith announced that there will be a new set of Open Banking regulations to be set in place. As well as PSD3, what regulations and rules are you hoping are in place to ensure that Open Banking has the right infrastructure to grow further?
Scott Dawson: The extent to which the industry is being scrutinised does feel intimidating and burdensome, but ultimately this is necessary to make the sector a better place for everyone and to nurture a fair playing field. Most importantly, it means that consumers are more likely to be protected, which should always be a top priority within the payments industry.
It's important to keep in mind, the rules that are being introduced aren't new, they're just being made better, and I think that's necessary. It is going to be a learning experience for a lot of firms. But if they're running their businesses well, taking their regulatory responsibilities seriously and putting the appropriate frameworks in place, it won't be a problem.
That's also because the degree of competition in the UK keeps things very interesting. You can't just come into this market offering a bog-standard product in a bog-standard manner and expect results. I don't think there's a bad product in payments anymore, but the standard that we can all reach now is so high that it's not enough to be good, you need to be exceptional.
PE: AI has accelerated significantly since the turn of the year. What role can AI play in the expansion of Open Banking?
SD: It's certainly a hot topic at the moment. I think AI is going to have a profound impact on the payments sector sometime in the near future, but I don't think it's there yet. When you look at the development of things, such as large language models like ChatGPT and the ability to aggregate and repeat information and come up with pseudo thoughts, it's definitely impressive and interesting.
However, I don't think that's going to impact the decision-making within open banking. But I fully expect AI to be a force to be reckoned with a few years down the line.
That being said, a certain standard of AI has been present in payments and Open Banking for quite a while, so we shouldn't suggest that integrating machine learning and big data into financial services is anything new. Even if it is just a sorting algorithm used for basing decisions on customer account information, newly registered AISPs will already use some form of machine learning.
PE: During a time of economic uncertainty, how important is a back-to-basics working model when interest rates continue to spike?
SD: I can't overstate how important it is. Firstly, slower economic activity could lead to lower demand for goods or services, which could mean that businesses have to reduce their prices or even lay off staff. Secondly, businesses might be facing higher borrowing costs. This is because the interest rates that businesses pay on loans are linked to the Bank of England's base rate. So, as the base rate rises, the borrowing costs for businesses do as well.
Finally, even if businesses are not directly impacted by the interest rate hike, they could still be affected by the increased prices of goods from suppliers. This is because suppliers may pass on the higher costs to their customers, which could put pressure on businesses' margins.
A back-to-basics approach is the antidote to this. Businesses need to be more aggressive in their short-term planning and focus on reducing costs through measures such as streamlining operations, managing staff costs, and negotiating better deals with suppliers. They can also invest in energy efficiency to help reduce overhead costs.
In the long term, the need for understanding the overall cost and value of goods and services is still fundamental. Commercial offerings need to support short-term goals while still providing long-term value. But, by being mindful of these dynamics, businesses can weather the storm and emerge stronger on the other side.
PE: Lastly Scott, since arriving as Head of Sales at the end of last year, what do you believe DECTA are doing differently to others when it pertains to secure seamless payment transactions in the UK?
SD: What makes the payments sector both wonderful and difficult is that it's an incredibly competitive market, especially in the UK. If I'm to be completely candid, many businesses profess the same benefits – cost-effective, secure and best-in-class technology.
But what I'm finding is that there is a big difference between the players that claim those things and the ones that can actually deliver upon them. DECTA is certainly in the latter part of that conversation.
This has been an exciting year for us. We've already doubled the size of the team and we are confident we're going to be able to continue that growth and to develop our current offerings. The main key to our success to date, outside some of our grassroots initiatives like a focus on customer service, has been a laser focus on our technology.
We consistently optimise our solutions to ensure our offering is always best in class and aligned with exciting new trends in fintech, such as open banking and embedded finance. As well as growing the business with our current products and services, we have been working on exciting new projects which we cannot wait to launch throughout this year.