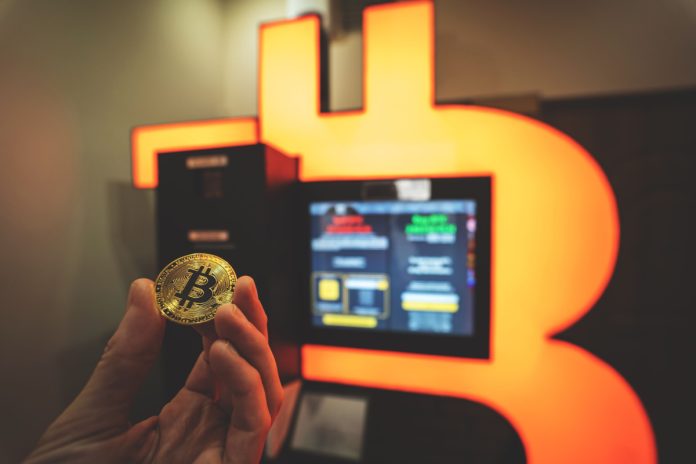 Since issuing a ban on crypto ATMs across the UK in March 2022, the Financial Conduct Authority (FCA) has revealed it has shut down 26 across 34 different locations. 
Today's announcement (11 July) outlines that the FCA has been working with law enforcement agencies making "coordinated operation" visits to crypto ATM sites that have been deemed unregistered and unlawful.
Steve Smart, Joint-Executive Director of Enforcement and Market Oversight at the FCA, stated: "If you use a crypto ATM in the UK, you are using a machine that is operating illegally and you may be handing your money over to criminals. You will not be protected if something goes wrong, and you could lose your money.
"It is also unlikely you will be able to contact the operator of the machine to resolve any problems you may have. Often, we see no effective channels of communications for people to get in touch with the operator.
"We will continue to warn the public and take appropriate enforcement action against unregistered crypto ATM operators."
In 2023 alone, 26 crypto ATMs have been disrupted by the FCA and law enforcement. Using its intelligence to locate the banned ATMs, several were found in operation in East London last March. 
Moreover, the FCA worked with West Yorkshire police in February to locate and raid multiple illegal crypto ATMs in Leeds, becoming the first of many raids the FCA has orchestrated since its prior warning a year before. 
A further 18 sites have been suspected of operating crypto ATMs across the UK and were inspected in May and June by the UK financial regulator alongside police and law enforcement.
To further emphasise its message of the dangers crypto ATMs may possess, the FCA released a case study where a citizen paid £1,000 into a crypto ATM in Sheffield to acquire their desired cryptocurrency. However, the transaction was not successful and no funds were returned.
The individual operating the crypto ATM affixed a contact number to the machine as the single point of contact. The contact was only reachable via WhatsApp and the member of the public was ultimately unable to make contact with the operator of the machine and get their funds returned.
Following the FCA's inspection the crypto ATM at the Sheffield location is no longer in operation.
With the UK edging closer to finalising a crypto regulatory bill for the first time after the Financial Services and Markets 2023 passed Royal Assent recently, it remains unclear if the FCA's stance on crypto ATMs will change anytime soon.