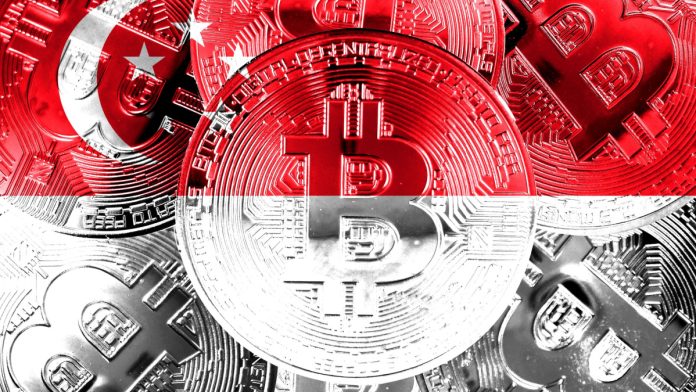 Singapore is one step closer to effectively integrating crypto assets into its local economy according to the latest report from the country's monetary authority.
MAS, or the Monetary Authority of Singapore, has come up with a set of guidelines aimed at "designing open, interoperable networks for digital assets (i.e. tokenized real-economy and financial assets)".
In a report titled "Enabling Open & Interoperable Networks", MAS explores Singapore's current governing standards and best market practices in order to find the best way they can be applied to digital assets.
"The report is part of [its] effort to ensure that emerging digital asset networks are underpinned by international standards which promote safe and efficient financial market infrastructure," the monetary authority explained.
The announcement comes off the back of Singapore's recently launched "Project Guardian", which paves the way for deeper cooperation between MAS and the financial sector to explore various decentralisation and tokenization use cases.
Some of the participants in the project include international financial services giants like HSBC, DBS, Citi, UBS, and Standard Chartered, as well as different regulators such as the Financial Services Agency of Japan.
Mamoru Yanase, Deputy Director-General of the Strategy Development and Management Bureau, FSA, commented: "We are delighted to join the Project Guardian as an observer. Decentralised financial ecosystem continues to develop in complexity, and it is important to address emerging risks.
"On the other hand, blockchain technology including web3 has a potential to become a strong driver of innovation. We look forward to working with MAS, traditional financial institutions and FinTech firms to further enhance our knowledge in this area."
By bringing together international companies and global regulators, MAS will look to create the best strategy to ensure that the traditional finance sector is easily applied to Singapore's decentralised economy of the future.
Leong Sing Chiong, Deputy Managing Director of Markets and Development at MAS, added: "While MAS strongly discourages and seeks to restrict speculation in cryptocurrencies, we see much potential for value creation and efficiency gains in the digital asset ecosystem.
"This is why we are actively collaborating with the industry to foster a responsible and innovative digital asset ecosystem. As we enter this new phase of Project Guardian, we look forward to collaborating with fellow policymakers and industry practitioners to jointly develop effective frameworks to guide the sound development of future financial networks."