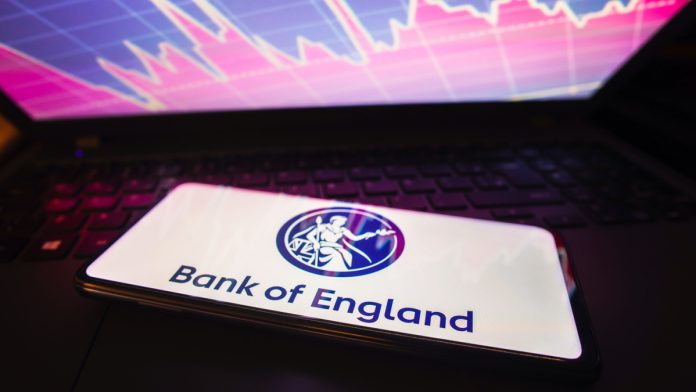 In the middle of a rampant cost of living crisis, the Bank of England (BoE) has increased its interest rates by a half point to try and combat rising inflation.
Bringing interest rates up by 0.5% to reach a total of 5% is the 13th time in a row that the BoE has made changes to the rates, which has led to their highest level since the global financial crash in 2008.
The news comes amid growing calls from the public for Rishi Sunak to step in and curb inflation, with millions of households struggling to keep up with everyday costs.
Speaking at The Times CEO Summit, Sunak highlighted: "The reason interest rates are going up is because inflation is too high. This is something that makes everybody poorer, that's what inflation does. That's why we've got to grip it, we've got to reduce it and interest rates are a part of that.
"Now, I always said this would be hard – and clearly it's gotten harder over the past few months – but it's important that we do that."
The BoE currently places inflation rates just under 9%, which is far more than the bank's target of 2%.
A statement by the central bank read: "If we don't raise rates now, high inflation could stay with us for longer. And inflation hits everyone, particularly those who can least afford it.
"Raising interest rates is the best way we have of getting inflation back down to the 2% target. We expect inflation to fall significantly this year."
The new interest rates will undoubtedly affect the average consumer, but an uproar has been seen by businesses as well. Some experts are worried that SMEs will struggle to keep up with costs in the new economic landscape, especially when trading internationally due to an unnecessary uncertainty brought by the BoE in what is already a volatile FX market.
Michael McGowan, Managing Director of FX at Bibby Financial Services, commented: "Today marks the Bank of England's thirteenth consecutive interest rate rise in a row, which is more than unlucky for the UK's 5.5 million SMEs. British businesses are still battling with a very murky economic outlook, and this 0.5% percentage increase is unhelpful in the extreme.
"As inflation remains stubbornly high, questions have to be asked as to whether these consistent gradual rises are having the desired effect. Perhaps a policy of less frequent but higher increases would have had a greater impact on the process of managing inflation.
"UK businesses are now trapped in a cycle of uncertainty which makes planning very difficult. This problem is even more acute for companies trading internationally, as the latest interest rate rise further exacerbates the volatility inherent in FX markets."