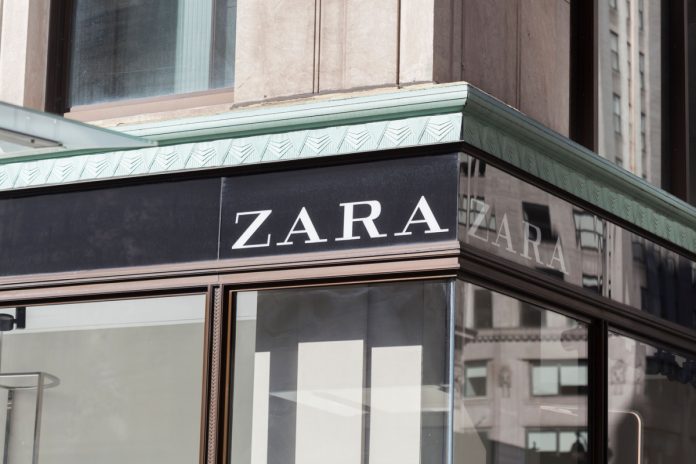 Fashion retailer Zara and payment tech firm MultiPay Global Solutions announced the launch of a Near Field Communication (NFC) gift keychain collection that aims to make the checkout experience more seamless.
Already available in Zara stores across the UK, the NFC keychains have been developed to make payments become more "convenient, innovative, fashionable, and sustainable" than regular gift cards.
Customers can pay for items by scanning the keychain's unique identifier at stores that have NFC-enabled contactless payment readers, eliminating the more strenuous process used by single-use gift cards as the keychains can also be topped up with credit for multiple usage.
"Gift cards provide a vital connection between retailer and customer, and like any payment method, is always in need of innovation," said David Maisey, CEO of MultiPay Global Solutions.
"The scale of the gift card market should not be underestimated. Last year alone 28.8 million adults in the UK received a gift card. Importantly, they are especially popular with Gen Z and millennial shoppers, with 46% and 42%, respectively purchasing at least one gift card in the three years leading up to 2022.
"The arrival of a reusable NFC-powered keychain not only enhances the customer experience by making it easier to carry but also helps reduce single-use plastic consumption."
NFC-powered payments have surged in popularity as buying products and services with cash and cards becomes less common. According to Markets and Research, the global contactless payment market size is expected to reach $164.15bn by 2030, equating to a CAGR of 19.1%. 
In total, 18,000 keychains have been delivered to Zara stores in the UK. Powering the NFC keychains is MultiPay's PCI P2PE & PCI DSS L1 validated solution, creating a single payment gateway to provide the same level of security and reliability it delivers for all payment methods.
Delia Pedersoli, COO, MultiPay Global Solutions, added: "With shoppers valuing convenience, speed and ease in their payment methods, NFC payments have become almost universal in a relatively short time.
"Now, with the launch of Zara's keychains, this technology has extended to gift cards as well, enabling shoppers to purchase and personally gift store credit to one another in a new and appealing way."