With this year's Fintech Week London event kicking off on 19 June, Payment Expert spoke to the event's CEO – Raf de Kimpe – on what he anticipates from this year's event as well as the decision to host  it at the Tottenham Hotspur Stadium.  
Payment Expert: Firstly, what can attendees expect from Fintech Week London that differs from years prior?
Raf de Kimpe: For this year's Fintech Week London, we've done our best to make it a bigger and better event than ever before. This has been done in literal ways, by moving the event to the Tottenham Hotspur Stadium which has a far larger capacity than we've had in previous years, and through our exciting list of key topics.
There is also this year's overall theme for the event: From Flux to Flow: Evolving the future of finance. Last year the focus was on the history of the Fintech Industry and where it is now, but this year we are looking forward to the future of the financial industry and how technology is bringing about exciting changes.
This theme allows us to cover vital topics like funding concerns and talent shortages, as well as geopolitical tensions and conflicts, which have cast a shadow on our thriving, vibrant industry.
Fintech Week London will bring together the brightest minds and industry leaders to address these challenges head-on and provide practical solutions to move the industry forward.
We have an even more impressive line-up of expert speakers this year, all offering insightful sessions, and networking opportunities for attendees. We've worked hard to make it an impactful event and we hope that everyone who attends comes away with something to help them improve their business or get a better understanding of where the fintech industry is heading.
PE: What made the Tottenham Hotspur Stadium a suitable venue to host the event and what do you believe it can add to Fintech Week London?
RdK: One reason is that the stadium is a much bigger venue than we've had in previous years, allowing for both more attendees and exhibitors. It also provides us with more areas in the venue that can help those attending foster partnerships and new industry connections. Breakout areas (both open lay-out and private, closed-door, suites) are abundant which provides more opportunities for networking.
Another reason is that the Tottenham Hotspur Stadium has a range of state-of-the-art technology installed to make the event more exciting for attendees. This includes lots of digital features which will give both us and our exhibitors more options in how we present the event.
We also have access to a lot of fun experiences that are unique to the stadium, like tours and 'The Dare Skywalk', the UK's first controlled descent from a stadium roof. We are hoping this new stadium will provide memorable experiences for all who attend our event.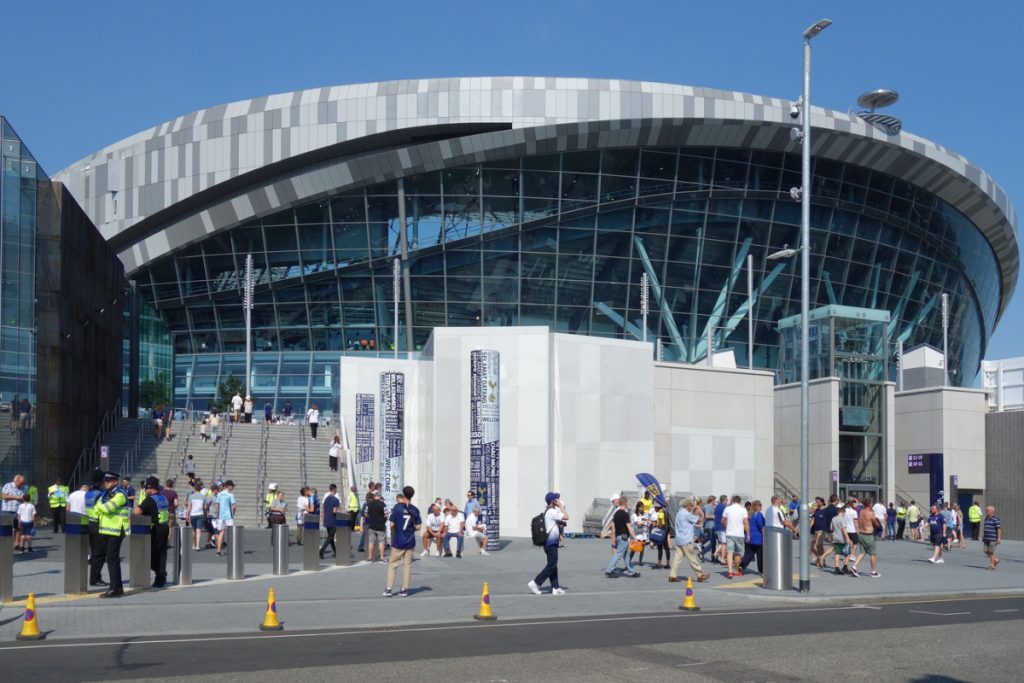 PE: Could you highlight some of the key speakers and panels that you are looking forward to?
RdK: That's going to be hard, we have so many exciting panels and speakers at the event that just narrowing it down to a few is not an easy task.
To start the event off we have Charlotte Crosswell OBE (CFIT) and Matthew Long (FCA), who will both, no doubt, provide some valuable insights in their opening remarks on Monday. We'll also be sharing insights from key politicians during the event, like Rajesh Agrawal, Deputy Mayor of London for Business, and Andrew Griffith MP, Economic Secretary to the Treasury.
For some specific panels however, there are three that immediately jump to my mind. First, we have a very exciting panel around Embedded Finance, which is still a hot topic right now in the industry. The panel will have Tom Bentley (NatWest mettle), Shaul David (ex-Railsr), Paula Costea (FintechOS) and Adam Moulson (Griffin) discussing first-hand observations they've had with the technology, both the good and the bad. Dr. Leda Glyptis from 10x Banking, will be moderating this one, and it should be very insightful.
Then there is the Fintech for Good panel, which will be looking at how fintech can and is helping people. This panel will be between Dharmesh Mistry (AskHomey), Kam Chana (RCA) and Rie Sordo-DeCock (scudi), with Louise Smith (Innovate Finance) as the moderator.
We are also spotlighting Insurtech this year, and have several keynotes on the main stage from industry leaders like Sam White (CEO, Freedom Group) and George Beattie (CFC), and two panels on the subject – one led by "Sabine VanderLinden (Alchemy Crew) with Sam White (Freedom Group), Rosie Denee (Lloyds Lab) and Charlotte Halkett (ManyPets), and one led by Louise O'Shea with Louise Birritteri (Pikl), Fraser Edmond (Broker Insights) and Armin Kia (Driverly).
See, there really is a lot going on to be excited about!
PE: Fintech investment took a hit last year during a time of economic uncertainty. What do you believe can help spur back investment and support this year, particularly in the London sector?
RdK: The Financial Sector is still one of the biggest industries in the world and while investments might have slowed down slightly last year, it appears to be normalising again now.
Investment decisions have often been driven by a company's valuation and their prospect for growth, but now we are seeing investors place a bigger emphasis on revenue streams. Rather than speculating about the future, it's more important to focus on the now and whether current products are successful and a good fit for the current market.
This doesn't mean that there aren't any prospects for new fintechs of course. Instead, the focus of these fintechs need to shift into being able to produce results first, before investment, and with the current state of the market that should be doable.
New product ideas don't need to be 100 percent bespoke. By using an existing platform and forming some valuable partnerships, most startups could build something very quickly and get it to market to show off to investors. The more bespoke features can come after.
Embedded Finance technology is a great example. Over the past few years, the industry has developed all the assets and infrastructure any new entrepreneur might need in order to develop their own service.
With Embedded Finance being seen as an important tool for the future, with a lot of potential to evolve and several companies hoping to adopt it, it is an exciting venture for many investors right now.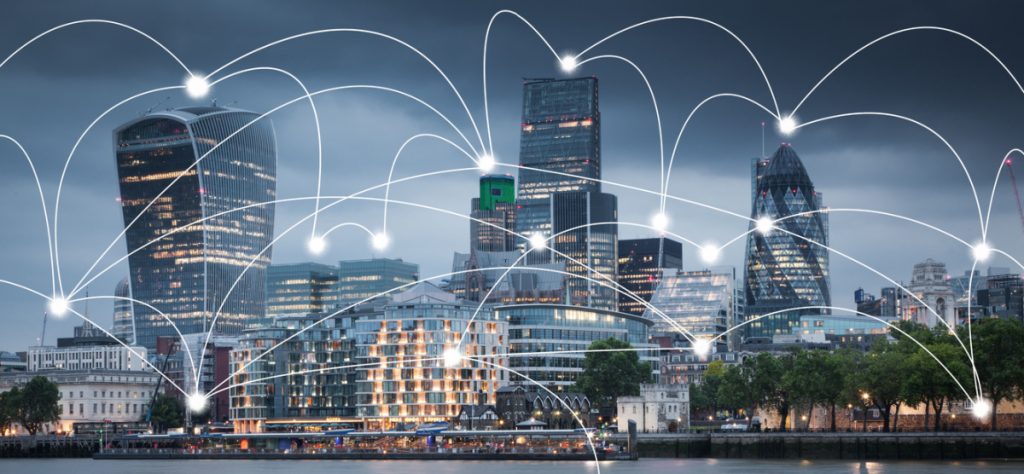 PE: How do you plan to expand Fintech Week London and make it bigger than before moving forward?
RdK: Currently, Fintech Week London is pretty big with 1000 attendees this year, and I can see that number doubling over the next 2-3 years, however we don't want the event to grow larger just for the sake of becoming bigger.
We're looking for growth that is sustainable and will keep Fintech Week London as an important industry event for years to come. To do that we are better off focusing on the quality of our audience, rather than the quantity. 70% of our audience right now are decision makers, and we want that percentage to rise as it will help ensure meaningful conversations about the industry are had by those who understand it best.
Some examples of the ways we are looking to facilitate this expansion is by offering more topics and stages for keynote speakers and panels, to ensure even more insights for attendees. To do this, Fintech Week London is aiming to connect the fintechs of London with the rest of the world and bring in more international operating companies. They can offer valuable perspectives and show that fintech and finance is a worldwide industry, with London as a central hub for it all.
Another way to expand the event is by testing out new ideas for sessions and activities. For example, this year we've teamed up with TechPassport to produce an exciting 'speed networking' event. This pilot event will allow companies to meet and share their product / service with each other in short, three minute, timeframes.
We think this is a fantastic opportunity for attendees to discover new technologies, find new partners, and learn about innovative approaches to financial services. It's a quick way to meet those in the industry and develop new partnerships, and is just one of the creative ways we are hoping to facilitate growth in the industry.