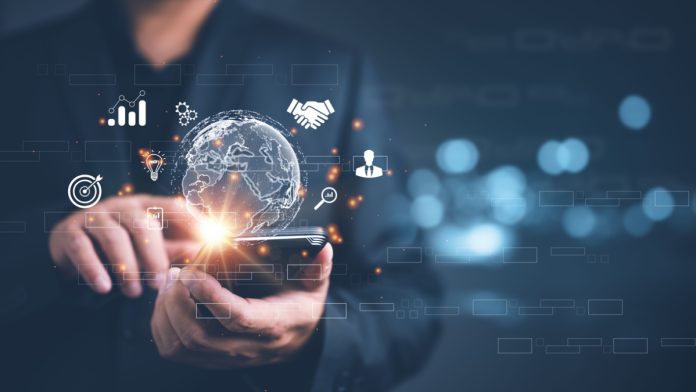 Cross-border QR payment codes have been launched between the Monetary Authority of Singapore (MAS) and Bank Negara Malaysia (BNM).
The link is set to boost trade for customers of the two financial institutions by unlocking retail QR code payments for either in-store checkouts or for completing an online purchase.
Merchants will be given access to a special QR code payments gateway that leverages technology from various sector players working with both financial entities, such as the Network for Electronic Transfers Singapore (NETS), the Association of Banks in Singapore, Payments Network Malaysia (PayNet) and it's DuitNow network, and more.
Managing Director of the Monetary Authority of Singapore, Ravi Menon, said: "The NETS- DuitNow QR code payment linkage is the latest addition to Singapore's growing set of cross-border payment linkages. These linkages will help boost cross-border commerce and enable our merchants, especially small businesses to tap into a wider pool of consumers. 
"This QR code linkage between Singapore and Malaysia is an important milestone in ASEAN's journey towards seamless regional payments connectivity."
As the annual visitor traffic flow between Singapore and Malaysia slides on a trajectory to reach pre-pandemic levels of averaging 12 million people, the collaboration will look to capitalise on that and, at the same time, provide a convenient payments linkage that further advances the region's financial infrastructure inline with the ASEAN Payment Connectivity Initiative. 
The next phase of the QR code scanning project envisions that MAS and BNM will also enable account-to-account remittances between Singapore and Malaysia by the end of this year, allowing for transfers through the PayNow and DuitNow networks by just using a user's phone number.
Tan Sri Nor Shamsiah Mohd Yunus, Governor of Bank Negara Malaysia, added: "This is a significant step forward in realising the vision of an ASEAN network of fast, efficient and interconnected retail payment systems.
"The QR linkage between Malaysia and Singapore will benefit millions of commuters across the Causeway, as well as business and leisure travellers. It will also be a boost to retail businesses in both countries.
"We will continue to work closely with our partners to accelerate our digitisation agenda towards increased regional economic and financial integration."