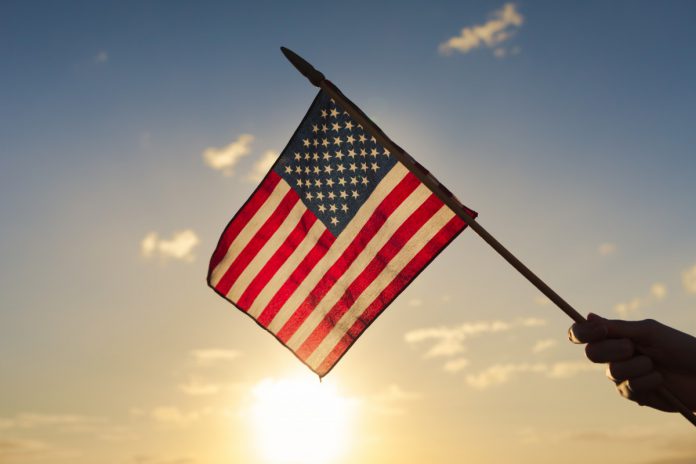 Wes Burns from BettingUSA.com talks about the payment challenges and solutions for online gambling operators targeting the US market.
Individual states have regulated online gambling since 2012 and sports betting since 2018, but payment processing remains a challenging part of doing business in the US market to this day.
Licensed online gaming operators still face challenges in balancing convenience and speed of payments against chargeback risk and regulatory compliance – all while operating as high-risk merchants.
Great strides have been made in all regards, but the responsibility of striking the right balance remains firmly on the shoulders of operators. Below is an overview of the key challenges still facing operators and the emerging solutions that are beginning to make life easier for operators and customers alike.
Customizing Payment Methods to Customer Demographics
Online gamblers come from all different age and background demographics, but as a study conducted by the Center for Gambling Studies at Rutgers University for the New Jersey Division of Gambling Enforcement (NJDGE) shows, online gamblers tend to skew younger and to value convenience.
The study asked respondents to choose the factors that most influenced them to take up online gambling and received these answers ranked in order of prevalence:
Convenience
Access
Physical comfort of gambling from home
Price (bonuses, free credit, odds and payout rates)
Use of free play or social media
Convenience, access and physical comfort are all strongly impacted by the payment experience. Note that the top three choices for consumers all relate to convenience somehow, even above pricing and free play. The obvious takeaway is that operators must provide deposit methods that are convenient or risk losing customers to the competition.
An annual study conducted by TSYS further demonstrates the influence age has on payment preferences.
For instance, the 2018 U.S. Consumer Payment Study found 82% of the 18-24 age group is familiar with in-app payments and 27% have loaded a debit card into a mobile wallet. Compare that to 41% of the over-65 age group that is familiar with in-app payments and just 3% of them having loaded a debit card into a mobile wallet.
These facts present a two-fold challenge. Not only do operators need to understand customer needs and stay up to date on payment processing trends, but they have to do so in a strict regulatory environment marked by responsible gambling standards, KYC checks and payment providers that are often hesitant to work with high risk merchants.
A large part of the answer to these challenges is to partner with experienced payment processors. Delaware, New Jersey and Nevada were among the first wave of states to legalise online gambling and have since ironed out many of the payment issues that plagued operators, particularly high rates of declined credit and debit card deposits.
Payment processors with experience in European markets also bring value to the table, including the experience of dealing with varying regulatory regimes and regional differences in consumer preferences.
Balancing Convenience with Responsible Gambling
Referring back to the gambling participation study conducted by Rutgers, researchers found responsible gambling is valued by customers. When asked to list the biggest disadvantages of gambling online, respondents ranked "easier to spend money" and "more addictive" as their primary concerns.
Constant innovation in payment processing increases both convenience and the risk of problem gambling. As the gambling industry moves from cash and credit to e-wallets, 1-tap deposits and improved processing times, players have more deposit options at their disposal to spend money faster, to gain access to additional money and to unintentionally mask signs of problem gambling.
Operators must be aware of developments in payment processing and continuously update their responsible gambling controls.
Responsible gambling is not just a compliance issue. It is a key part of providing a satisfying experience to customers. Operators are incentivised to make it easy to deposit and spend money but face the challenge of balancing that desire against supporting responsible gambling.
Digital payment methods and appropriate internal controls can meet both demands at once, satisfying customers and regulators alike.
Digital payments are easier to track relative to the cash-based payment methods still widely used in the land-based gambling industry, and current technology can be leveraged to warn operators of potential problem gambling signs such as sudden increases in deposit size or frequency.
Fraud and Chargebacks
All industries are subject to some amount of fraud and chargebacks, but online gambling and sports betting are particularly susceptible to buyer's remorse.
It is a common theme for a gambler to make a deposit, gamble more than he or she intended, lose more money than intended and then dispute the original deposit transaction after regret sets in.
These unique challenges are partially responsible for payment processors classifying online betting operators as high risk merchants. Part of the answer again lies in partnering with experienced payment processors.
Operators can further address these challenges by implementing responsible gambling controls and conducting thorough Know Your Customer (KYC) checks. Operators willing to implement stringent responsible gambling controls not only mitigate the risks of fraud and chargebacks but also generate more documentation and further endear themselves to consumers who value responsible gambling as noted in the NJDGE study discussed above.
Other, third-party solutions tailored to online gambling fraud prevention are also making headway in dealing with the challenges of operating in a fractured regulatory environment.
The recent partnership between payment security company Fraugster and gambling compliance specialist company Neccton serves as just the latest example of innovation on this front. Together, the two companies will combine their understanding of payments, regulatory compliance and AI to assist operators in all aspects of operating safely in a highly regulated environment.
Varying Regulations in a Fractured Market
The state-by-state nature of the US market presents additional compliance challenges for operators. Each state that has legalised online sports betting or gambling to date has approved varying regulations regarding payment methods that may be accepted, responsible gambling controls and more.
The US online gambling market has matured enough by today, however, that compliance solution providers are now expanding their offerings to include services designed specifically to ease the burden.
GeoComply, for example, recently debuted PlayPause as a solution for operators to "manage important aspects of their responsible gambling requirements across multiple states."
A small sample of the services provided by PlayPause includes:
Voluntary self-exclusion requests that follow players from state to state
Assist players in managing their gaming habits wherever they may travel
Assist operators in making "data driven" related to responsible gambling
Lingering Effects of the UIGEA
The federal 'Unlawful Internet Gambling Enforcement Act of 2006' (UIGEA) was passed in an effort to stamp out illegal online gambling by disrupting payments to and from unlicensed offshore providers.
The UIGEA does not apply to legal and licensed operators but still causes problems for the industry to this day. Rather than deal with the complexities of the UIGEA, varying state laws and chargeback risk, many payment processors and financial institutions simply opt out of offering their services to the gambling industry altogether.
The decision of Vantiv Entertainment Solutions to drop FanDuel and DraftKings as customers in 2016 serves as a dated but high-profile example of payment processors weighing the pros and cons of operating in the online gaming space.
The introduction of new merchant category codes (MCCs) in 2015 provided some clarity in differentiating legal from illegal online gambling transactions but was not a silver bullet.
Additionally, the UIGEA contributes to the fractured regulatory nature of online gambling by only providing exemptions to wagers initiated and received within a single state.
Once again, the answer is to partner with payment processors that have experience with regulated online gambling and that are willing to accept high risk merchants.
The Key Takeaway
The challenges of payment processing in a highly regulated environment are significant, but so too are the solutions provided by experienced payment providers and compliance specialists.
Operators who enthusiastically take up the burden will be ahead of the curve in terms of satisfying regulators and customers while still properly managing risk.