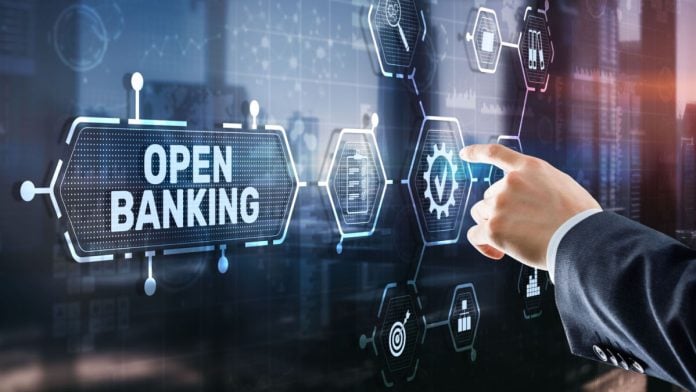 Welcome to the inaugural edition of the Payment Expert Insight, as the dust settles on the news that Open Banking usage in the UK has hit the seven million mark, its role in the UK economy takes on elevated importance.
Yet, whilst the past has seen stellar growth of Open Banking in the UK – its future nears a critical point as the payment ecosystem takes on new importance in the midst of an embattled digital economy.
As we saw during the pandemic and Russia's invasion of Ukraine, turbulent times give rise to even greater reliance on innovative finance products. It's a scenario that will be replicated for many businesses and consumers as the economic struggles intensify. 
While businesses continue to feel the strain, Open Banking stands out as a vital solution to bringing the economy back to its feet and bolstering transactions for firms feeling the strain.
Getting in the VRP Lane
The roadmap ahead though is nothing short of pivotal if the opportunities of Open Banking are to be maximised. And at the very heart of this lies the expansion of Variable Recurring Payments (VRPs).
Last year, the Competition and Market Authority (CMA) ordered the UK's biggest players in the banking space to implement VRPs – a move that enables the automated movement of funds between consumer accounts.
It also eradicates the need for manual intervention following consent – underlining just how much of a boost it is to payment efficiency.
HSBC was the first bank to embrace VRPs in the UK and, in doing so, strengthened the ability of consumers to pay down debt at a fast rate during the cost of living crisis.
The move by HSBC was lauded by Siamac Rezaiezadeh, Director of Product Marketing at GoCardless, who stated: "We need to drive greater adoption of VRPs amongst businesses that fall within the sweeping use case. Second, we want to see more banks launching VRPs to their account holders. Only then can we spread the benefits of VRPs to as many people as possible.
"Lastly, everyone in the ecosystem needs to promote this technology to drive consumer awareness. This will all take time, but this announcement from HSBC is proof positive that we are moving in the right direction. We hope more banks will follow on soon."
Both Open Banking and VRPs are fuelled by consumer demand, with account-to-account (A2A) payments continuing to be integrated at a growing rate. For the wider economy, the benefits of A2A payments will be felt at a larger rate, as Open Banking becomes more prevalent across the UK.
Affordability in a data-driven age
Speed, efficiency and safety can all be maximised amidst the growth of Open Banking and rise of A2A payments, with them becoming increasingly integrated into daily transactions amongst a wider demographic.
Furthermore, the far-reaching impact can be felt across multiple sectors. For example, it has helped evolve the effectiveness of affordability checks, with the growing utilisation and availability of data enabling businesses to form a better understanding of consumers and their behaviour.
TransUnion has placed this at the forefront of how it operates by looking to deepen how informed betting operators are when they assess affordability.
Utilising a combination of bank statements, warning flags, employment data and other sources, it argues, means that gaming operators are able to determine a player's affordability and source of funds in a more efficient way.
Tapping into the potential of Open Banking can be a vital tool for operators and merchants as they seek to gain a more detailed picture of the consumer they are engaging with. This comes at a time when understanding consumers and identifying red flags is increasingly important.
When it comes to the gambling industry specifically, embracing Open Banking as a tool can take a central role in minimising the worrying flow of fines that European operators are being subjected to.
The Roadmap ahead
The UK, which holds high rank as a tech leader, was an early adopter of Open Banking. But there is no room for complacency. For the growth of Open Banking to continue at a sustained and undiluted level, it needs to be expanded across sectors and steps need to be taken to avoid stagnation in the sector.
As the Joint Regulatory Oversight Committee's (JROC) final recommendations are brought further into focus for Open Banking, the development of the tech needs to be driven by innovation and consumer preferences.
In the UK, where established banks have accounted for over 80% of the current account market for many years, the implementation of Open Banking can be a main driver in freeing consumers to switch accounts and personalise their finance management strategy.
We witnessed the positive impact that challenger banks can have on users personalising their finances – this can be fuelled exponentially by the growth of Open Banking.