As the recent Barclays UK Consumer Spending report highlighted that 68% of British consumers are looking to cut costs on their shopping, Trustly has underlined the potential of account-to-account (A2A) payments. 
The firm's VP Ecommerce and Financial Services, Ciaran O'Malley believes A2A will enable retailers, energy companies and value outlets to process faster transactions which will in turn, foster growth in sales and make for a more efficient payment process.
He told Payment Expert: "Certain sectors have been seeing an influx of payments, processing a greater volume and value of transactions in light of the changing economic landscape.
"In particular, value outlets, retailers and energy companies processing these payments should be looking to employ the benefits of account-to-account payment technologies. In doing so they will achieve faster transactions which allow for an increase in sales and a streamlining of the entire payments process."
The Barclays report outlines that the cost-of-living crisis is having a significant impact on how UK consumers are managing their money, leveraging 250m monthly transactions from January to February. 
However, the UK bank found that spending is on the rise, as supermarkets across the country saw growth of 7.1% from the previous year, despite grocery spending growing by 6.6%, as well as fuel spend growing 5%.
The surge in spending at discount stores, which Barclays found grew for a fifth consecutive month, grew by 5.5% as consumers are increasingly steering away from non-essential spending.
O'Malley believes that whilst this would be a concern for the overall growth for the country, it should be an indication that payment technologies should be at the forefront to help solve these issues.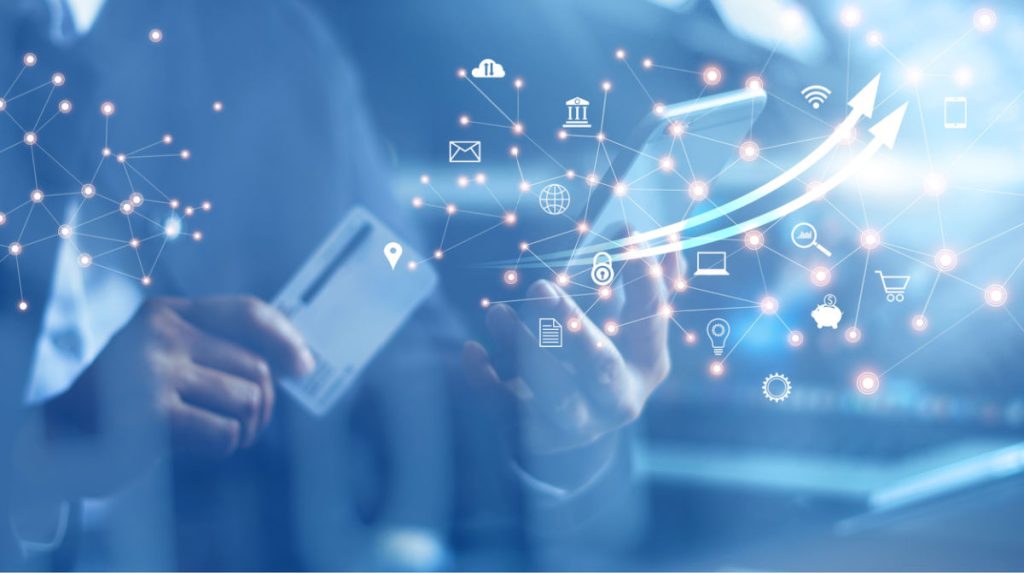 "The drop in discretionary spending, although concerning for national growth, may well be a sign of further account-to-account payment development," he continued.
"As consumer priorities shift from big ticket items to necessity spending, such as utilities, food shopping, day-to-day travel, we may well see the volume and variety of transactions rise, making the wide-spread adoption of account-to-account payment technologies all the more attractive."
Furthermore, non-essential card spending grew by 5.5% in February 2023. This growth is lower than January 2023 (10.4%), which was inflated due to Omicron COVID restrictions the previous year, but is, however, higher than the growth seen between August and December 2022, as inflation continues to rise.
Consumers spent 43.2% more on utilities compared to February last year, a small fall from January 2023 at 44.7%, as 67% of consumers say that they are finding ways to save energy at home.
James Hickman, CCO at Ecospend also believes that payment innovations such as A2A and Open Banking are becoming a focal point for the evolution of payments and are primed to take over from outdated materials. 
He commented: "With the UK surpassing seven million Open Banking users in February this year, this is a trend likely to continue, with use of the technology expanding in the coming months and years, gradually replacing incumbent, and increasingly outdated, payment methods.
"Particularly with the market share of digital payments growing, further embracing account-to-account payment technology is one way businesses can help turn the tide on decreased consumer spending.
"As businesses aim to replicate the success of those already reaping the benefits of account-to-account payments, we are on the cusp of an inflection point and it won't be long before they become the most widely used payment method on the market."