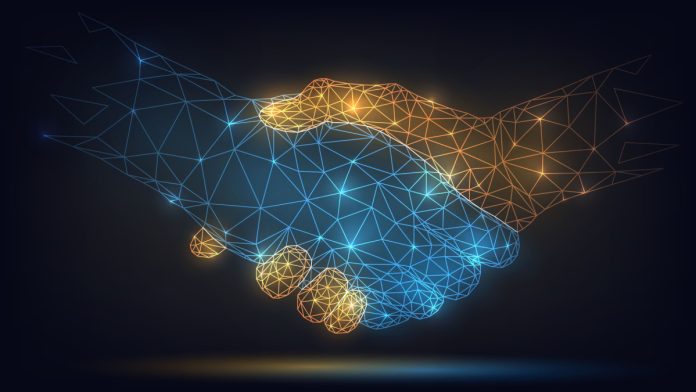 Trustly has signed a new partnership with Swedish treatment and service booking platform Bokadirekt.
The deal is expected to leverage Bokadirekt merchants' revenue collection abilities when it comes to customer payments.
Olof Wirfelt, Chief Commercial Officer at Trustly, commented: "We have used our payment infrastructure to enable a technical solution in which over 20,000 beauty and health service providers across Sweden are able to receive payments for their services instantly. We believe this shows the advantages of Trustly's fast and secure solutions while empowering the connected merchants of Bokadirekt."
The collaboration will see payouts processed instantly, in a bid to elevate efficiency for merchants in the Bokadirekt network.
Gustaf Tunhammar, Head of Business Development at Bokadirekt, added: "Each month, two million bookings are processed on our platforms. Providing the best payment experience for our merchants and customers is a key part of our long-term strategy.
"With Trustly as our partner, we can offer faster payouts which improves the liquidity of our merchants and provides a level of comfort that we have not been able to offer before.
"Trustly's platform has also made the job for our team a lot easier, as it fully automates the payment submitting process."
Bokadirekt will look to maximise Trustly's focus on the user experience, something that the firm's VP of Gaming Vasilije Lekovic emphasised in the latest edition of the Trustly Insight. 
He detailed the importance of the generational shift that sees more tech innovations brought into the payments space.
"Let's set aside the obvious that easy convenient deposits are essential for conversion and growth. You know that already, that's why you're here," Lekovic said.
"A key user base – tech-savvy digital natives – grows larger every year. Not only that but other generations are coming to enjoy the ease of digital progress. Speed and security is key to Trustly Express and so is the high-tech experience.
"Authenticating with a face or fingerprint, seeing bank details in the cashier, handling it all on your phone – it feels innovative because it is innovative. And your business shows off its cutting-edge credentials by offering the experience.
"Cards are a thing of the past. Yes, they're popular but that's not necessarily because they are the best solution. The method is over 60 years old and it shows. Cards expire (bank accounts don't), cards can be lost, they lead to chargebacks – which Trustly has basically eliminated, they are vulnerable to fraud, they have spending limits and they're more expensive than Open Banking payments in markets like the UK."
Providing context as to how the group formed Trustly Express, which looks to evolve the payment space, Lekovic added: "There are many factors that limit optimising the user experience through Open Banking. Constraints from banks via poor and non-existent APIs or sluggish authentication methods are 2 such factors.
"Despite this, Trustly has managed to innovate over the years by working with regulators, participating in forums and even advising on the EU's landmark PSD2 legislation. The landscape and potential for Open Banking capabilities is better than ever.
"Before creating Trustly Express, we sought to lay out what user experience issues we could solve with our product, especially compared to cards or e-wallets. How could we offer something better? The exploration led to Trustly Express – it solves some of the issues with other payment methods and keeps the benefits. It's the best of both worlds."
Payment Expert Analysis: Maximising the payment infrastructure of Trustly can be key for Bokadirekt, as Trustly continues to innovate within the space and place a focus on the evolving tech that can be key to shaping the future of payments.