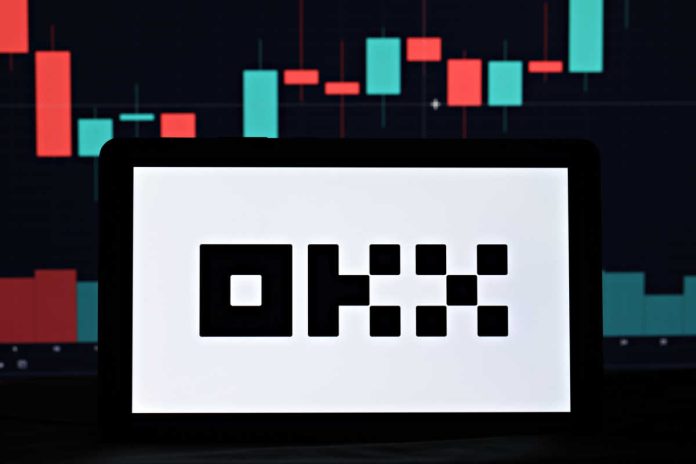 Cryptocurrency exchange OKX's latest Proof-of-Reserves (PoR) report outlines that the firm holds 100% in clean assets, holding a total of $8.6 billion in reserves.
According to CryptoQuant – which measures how reliant an exchange is based on its native token – OKX holds 104% reserve ratio in Bitcoin, 104% for Ethereum, and 102% for USDT, maintaining 100% in clean assets from its last PoR report last January. 
The 100% clean asset ratio will be viewed as a major win for consumer trust for OKX, with Binance holding a 94% clean asset ratio for its reserves and Huobi at 61%.
OKX's total reserves jumped from last month's report too. In January, the crypto firm detailed it held $7.5bn composed mainly of Bitcoin, Ethereum and Tether, with that total now jumping up to $8.6bn in February of the same aforementioned tokens.
The exchange revealed that over 175,000 unique visitors have visited its PoR page since it was launched late last year, partially due to the ripple effects caused by the collapse of FTX, where PoR became a hot-topic due to the exchange's handling of consumer funds.
OKX Managing Director of Financial Markets, Lennix Lai, commented: "We are proud to continue the monthly publishing of our Proof of Reserves in line with our unwavering commitment to transparency and trust here at OKX.
"Our data shows that hundreds of thousands of our users have taken an active interest in viewing our historical reserves and using open-source tools to verify their liabilities.
"Proof of Reserves is far from a niche topic – it is of vital importance to building user trust and we are dedicated to ensuring OKX shows continued leadership in this area."
OKX has remained committed to providing monthly updates of its PoR to help place investor trust at the forefront of its initiative.