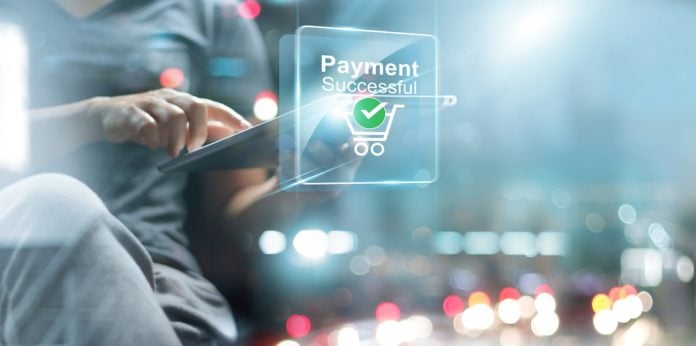 In the latest edition of the Payment Innovation series, Paybotic CEO, Eveline Dang, writes for Payment Expert, placing a closer look at payments innovations within grey markets.
The cannabis industry is experiencing a normalisation period after soaring results during the pandemic. Industry growth continues. However we are seeing a slowdown. Still, market activity remains high and promising, but as we've seen in recent months, the slowdown does have its impact. That is especially the case for payment processing, which has continued to push on with innovation despite recent setbacks and letdowns.
We had hoped to see progress come from federal regulators in the form of banking reform. However, that did not come to fruition in 2022. Without any change to federal banking laws, most cannabis transactions will continue to be done in cash. This scenario is a disappointment, but we are seeing innovative solutions arriving as the need for federal reform looms overhead.
Various payment processing methods are available, with more expected in time. These solutions can help ease merchant pain points while providing the industry with financial sustainability and longevity solutions. Merchants have to be careful with which options and vendors they choose as partners. With a plethora of points to consider, business owners should thoroughly assess their options and possible outcomes before going forward with any payment solutions.
Cannabis' innovative payment processing solutions
The lack of traditional payment processing solutions has not wholly deterred the cannabis industry. This market and many of its players have been accustomed to setbacks for years, if not decades. When faced with significant roadblocks, cannabis operators flex their creativity and resourcefulness as they push onward. Payment processing is proving to be similar. Many solutions already exist in the form of merchant services, debt processing, eCheck / ACH,and a number of other options. We will continue as an innovative industry to find ways to make transactions even if traditional options aren't available.
Consider the following before implementing any new payment processes or partners.
Consumer habits
A company may use several payment processing solutions depending on its business needs. Those needs should consider the customers and their habits as well. Customer trust and adoption of payment processing technology will be crucial to a successful implementation. Suppose a company chooses a payment processing option that doesn't align with business needs or customer habits. If so, there is a good chance that the rollout of the payment solution will fall flat due to a lack of customer interest and use.
The customer experience is crucial to your thinking. Consider the turnaround time and turnover rates of transactions. The payment mechanism and its efficiency is equally as important as the knowledge and service provided by Budtenders and other front of house staff members. If the payment processor is slow to complete transactions or drops the purchase altogether, customers will remember these moments–especially new and first-time buyers at the store. Negative experiences will impact buyer decisions in the future. Refrain from letting an otherwise stellar service experience be upended by technology that doesn't fit your customers' habits and preferences.
Partner reliability
The reliability of the payment processing partner is crucial to success. Choosing a historically successful solution operated by a reputable partner is an excellent place to start.
Historical performance is not a surefire indicator of future success but a strong indicator. Identify any areas of success and concern in the processing solutions' history. Significant red flags should include any technological errors and delays in releasing funds to merchants. Look for how long a processor has been in operation.
Some companies may have started in other industries. Hone your focus on how long they have operated in cannabis. Keeping this point in mind will be crucial because cannabis is a much more regulated and complex market than many other spaces have ever been. Processors not familiar or new to the cannabis space may not be used to the unique hurdles in the still federally illegal nascent market.
Seek out word-of-mouth feedback as well. These reviews can provide an additional perspective on a company's historical success.
And always remember to ask questions. Test the capabilities of the payment processor first-hand whenever possible. Find out how this solution works in your operation. Your goal is to find out if this payment processor can merge seamlessly and quickly with your current business infrastructure while providing quick access to funds when needed.
In the end, you want to find a payment processing partner that satisfies your company's needs of today and helps the business grow. As a cash-strapped industry, payment processing is essential to creating a viable business with reputable partners and satisfied customers. Find a processor that is reliable and willing to support your business along the way, including during trying situations and periods of growth.
Processing fees
Processing fees affect both the retailer and the consumer. Added-on fees are typically passed down to the buyer in the end, driving costs of goods up. This scenario highlights why brands need to consider attached fees before implementing any new solutions. Several solutions provide effectively minimal or no cost to the dispensary. However, others do and can impact sales in the long run.
The behavior of cannabis consumers has changed over time compared to other industries. While paying a fee for using credit cards in a restaurant may not be appealing, cannabis consumers are familiar with paying a small fee per transaction to use their preferred payment method. This offers a potential opportunity for cannabis retailers to incorporate this into their business model, since payment processing fees can be a substantial cost, particularly due to the 280E tax code.
Cannabis businesses should also consider tax deductions when selecting a payment processing solution. Due to tax code 280E, cannabis businesses cannot make tax deductions on fees like other industries would. With the combined detrimental effect processing fees can have on consumers and companies, cannabis brands need to heavily consider the impact these fees have before implementation.
Payment processing is far from just payment processing
Choosing a proper payment processing solution will prove beneficial well beyond your financial reports and transactions.
Using the ideal solution that benefits your business and consumers will be felt across the company. From customer experience to return sales and profitability, working with an efficient, reliable and compliant payment processing solution can make a world of difference to your cannabis business in 2023 and beyond.
Looking ahead to the SBC Summit Barcelona, the Payment Innovation series places a closer analysis on some of the industry's key technologies and developments.