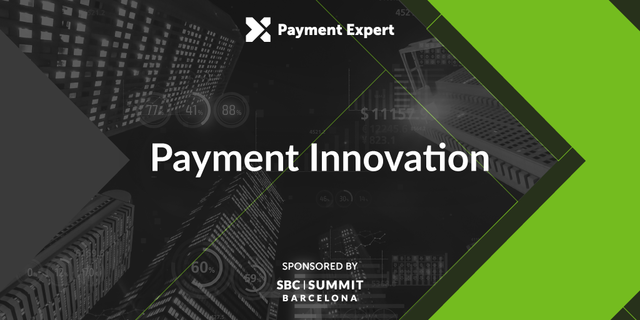 Alternative payment methods have been at the heart of innovation within the sector, as consumer demands have continued to grow.
We spoke to Toreson Lloyd, the Co-Founder and Chief Commercial Officer at APEXX, as he discussed the firm's growth and continued focus on halting the problem of businesses being underserved and overcharged within the payment space.
Payment Expert: Firstly, are you able to tell us more about APEXX and what you bring to the payment space?
Toreson Lloyd: APEXX was founded in 2016 and we currently operate across more than 70 countries with over 120 integrated partners and multiple enterprise clients, including Ryanair, ASOS, eShopWorld, XE.com, and AirSeychelles.
As a payment orchestration platform, what we do is support enterprise businesses that operate globally by enabling them route transactions to the correct acquirers and payment methods. This means that merchants can optimise their payment flow to increase acceptance rates, reduce costs, and also provide greater opportunities for alternative payment methods like Open Banking and Buy Now, Pay Later.
All three Co-Founders – Peter Keenan, Rodney Bain, and I – have a background in fintech and payments, with combined experience at HSBC, Mastercard, Worldpay and American Express, among others. We all saw first-hand the many pain points across the payments industry for merchants who were being overcharged and under-serviced, encumbered with legacy technology systems. So, we decided to create a one-stop-shop for all merchant payment needs with complete provider agnosticism to truly put the needs of merchants first.
PE: Can you tell us more about APEXX Connect and how the offering has grown?
TL: APEXX Connect is an extension of payment orchestration that acts as an aggregator to allow merchants to access multiple BNPL and alternative solutions through one consolidated API. In turn, consumers around the world can choose from a wide range of alternative payment options and, in the case of BNPL, select the most flexible plan that helps them to best manage their finances responsibly.
So far, more than 14 BNPL providers worldwide have signed up to BNPL Connect, including Atome, LayBuy, Sezzle, Tamara, Arvato AfterPay, ClearPay, OpenPay, Tabby, and Zip Co. This sign up of BNPLs provides a range of financing options for consumers, and strong market coverage across Europe, the UK, the United States, Canada, Australia, New Zealand, the United Arab Emirates, Saudi Arabia, South Africa, Mexico and 12 countries across Asia-Pacific. It is the first product of its kind in the BNPL marketplace and we've had a fantastic response.
PE: How crucial do you believe alternative payment methods are to the growth of the space?
TL: We believe alternative payment methods will contribute significantly to the continued growth of the payments sector. Take BNPL as an example, it is a hugely popular payment method that accounts for over 5% of the UK market and is only set to increase.
Overall, we expect some BNPLs to grow through opening new lending verticals to better rival credit cards, personal loans and wider financing products. We foresee other providers pivoting into global financial super apps, leveraging strong consumer attention, brand recognition and loyalty, to capture an increased percentage of user spend and financial services consumption. We will also continue to see new providers launching and existing providers consolidating as key players look to scale.
PE: Can you tell us how you are seeking to halt the problem of businesses being underserved and overcharged within the sector?
TL: Critical to our approach is our partner agnostic strategy, which means that we work with many different solution providers across the payments industry, which is unique. Our mission is really to help businesses to grow by reducing unnecessary costs, increasing conversion rates and simplifying the global payment system.
Enterprises are seeing the power placed back in their own hands with the right payment orchestration technology. We have no limitation on which payment methods can be introduced into a merchant's ecosystem, and the ability to route transactions across these providers is unique. From a payment delivery standpoint, we do not care if it is Cards, Crypto, open banking or BNPL that the merchant wants to accept, and this makes us different.
Our ability to route traffic to the best available option means that acceptance rates are significantly boosted. On average, we save organisations 10% on the cost of processing payments through our intelligent transaction routing platform.
PE: What are the key ambitions of APEXX for the year ahead?
TL: From a product standpoint, we continue to strengthen our routing capabilities globally, while increasing the number of payment connections we provide to our merchants. Our product team continues to focus on our customers' requirements and helping them stay ahead of the curve.
Additionally, we opened our New York office this year, so we will continue to grow our presence in the US in order to better support our US-based customers and prospects selling both domestically and internationally.
Payment innovation will be one key aspect of this year's SBC Summit Barcelona 2022, which takes place at Fira Barcelona Montjuïc on 20-22 September.
This will see 6,000 delegates enjoy a 12-track conference covering all aspects of the international sports betting, payments and online casino industries, an exhibition with 200 companies showcasing their latest innovations, and a programme of spectacular evening networking events. Visit the SBC Summit Barcelona website to book your All Access Pass.