Over the past year tech giant Meta has struggled to launch its metaverse project – Reality Labs – off the ground, with its division recording a 2022 total loss of $13.72bn.
This comes off the back of Meta's recent fourth quarter results in which Reality Labs posted an operating loss of $4.28bn for the quarter, more than it lost in its previous quarter where it recorded losses of $3.7bn. 
The metaverse division of Meta generated $727m and $2.16bn in revenue for the tech giant this last quarter. Sales were derived from the sale of the Quest headset and ad revenue, which is implied by financial experts they are still heavily reliant upon.
Sales of Meta's VR headsets declined in the US by 2% from the year before, as outlined in its Q4 results.
Reality Labs ultimately did not account up to 2% of Meta's total sales for Q4 and is haemorrhaging money into the division, as it has lost more than six times the revenue it attained in 2021.
A CNBC report on Meta's Q4 results described Reality Labs as "just a cost centre" and affirms that Meta is "still an online ad company". 
During the earnings report, Meta maintained that Reality Labs operating losses in 2023 will "grow significantly year-over-year". The company also stated that they expect to "pace Reality Labs investments" in order to achieve objectives and grow the "overall company operating income in the long run".
Despite beating out revenue estimates for its Q4 results – expected: $31.53bn, actual: $32.17bn – Meta recorded revenue declines for the third straight quarter.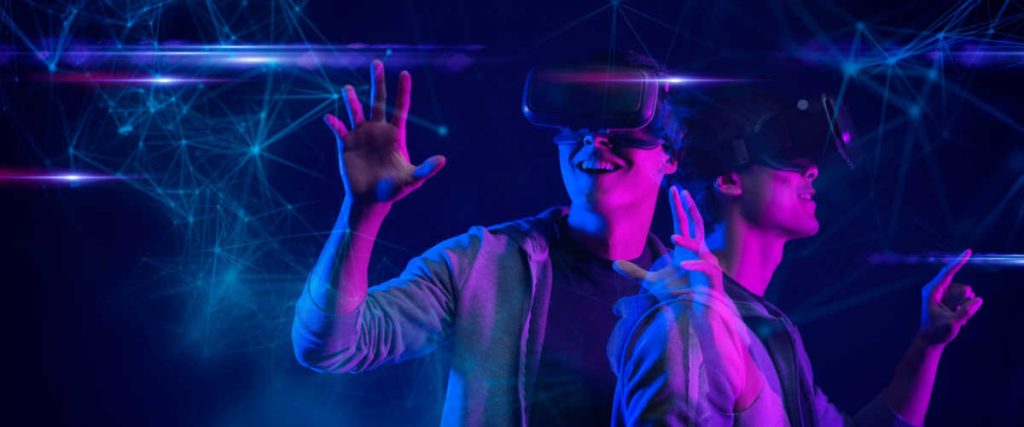 Whilst one of the metaverse's biggest supporters losing substantial amounts of money in the sector will not be the most encouraging news, the metaverse is still maturing and yet to be fully realised. 
Meta changed its name from Facebook in October 2021 and has doubled-down over the past year of building metaverse adoption.
During a panel at last year's Fintech Talents Festival, Caroline Hughes, Co-Founder and CEO of fintech metaverse infrastructure builder Lifetise, revealed that $2bn has been spent on building up to 170 metaverse projects since 2021. 
She did, however, stress that this 'multiverse of multiverses' creates an open-ended spectrum of what is a universally agreed upon version of a metaverse.
She explained: "The multiverse element of this makes it tricky, in terms of building this, because you have to decide which blockchains are we going to interact with.
"You have the difficulty around most metaverses, people have to own cryptocurrencies to interact with them, and that creates barriers to the average user. It does add a heck of a lot of complexity.
"There are a ton of people building and there's a ton of money being put into it, but infrastructure is not there, user experience is not there, wallets not quite there yet."