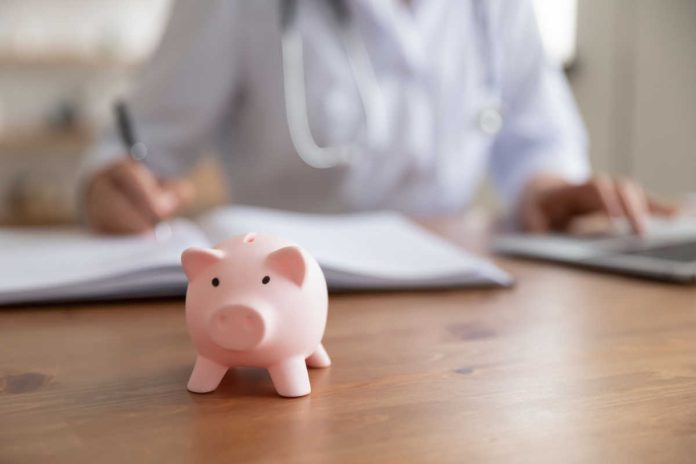 Charles Cohen, CEO and Founder of KYC gaming platform DoTrust, spoke to SBCNews on the difficulties players will face during a time of global economic downturn. 
The UK is one country feeling the brunt of the current economic pressures, with the majority of the population dealing with a cost-of-living crisis. 
Cohen explains why affordability concerns are starting to creep up on the minds of gaming stakeholders – one of the main sources of interest in an impending review of the 2005 Gambling Act – and how operators can help its customers with their overall spending.
Common sense says that rising costs and falling real incomes will reduce spending on gambling, but common sense is a dangerous thing. During the recession of 2008/9, spending on gambling went up, driven by a 50% increase in online gambling between 2008 and 2015.
This time it looks to be different. Gambling operators across the board report declining revenues and profits – but not because they are experiencing lower underlying demand. Instead, they pin the blame on everything from higher input costs (which are faced by people-heavy service businesses in every sector) to increased friction caused by imposing safe gambling measures.
There could well be other things going on in the market that we won't be aware of for some time, including the possibility of business moving away from the major players to new entrants or even to the black market.
But the nub of the issue is this: are players able to afford their gambling as prices rise, growth stops, and incomes fall? And if not, will they cut back to levels they can afford?
As providers of a self-help tool for managing gambling spend, we see a lot of data derived from player bank accounts. Possibly more than anyone else in the sector as we work to help players make more informed choices not just about their gambling but their finances in general. This data tells a more nuanced and perhaps challenging story.
The first observation we have is that for many people, even in these volatile times, gambling spend is relatively constant in value terms. Like other "me" spend it seems to be something they mentally account for in a separate pot which is not typically impacted by other things going on in their life; in other words, it's something you think you can afford, you've put money aside for it, and don't worry about it so long as you keep it in that range. This might not be sustained if, for example, there are more shocks from inflation, but so far, so rational.
The second observation we are starting to make is that those people who do struggle with budgeting, in general, find it very hard to keep track of what they spend overall and on gambling in particular.
With the unpredictability it brings, the cost of living crisis could well exacerbate this because all the reference points go haywire. When presented with data derived directly from their bank accounts, the reaction is "I had no idea how much I was spending on that!" – We have no evidence to suggest that this is caused by the current economic turmoil, but it clearly isn't helped by it.
These insights, if correct, will help us understand how the cost of living situation interacts with gambling spend. Inflation undermines our ability to predict and plan. For those less well-equipped to do that anyway, it can be a disaster. Gambling is not the cause of this, but it magnifies the consequences. The only answer is a better-informed consumer and trust between the industry and its customers, supported by a clear set of regulations and expectations from the government.
British society takes a very dim view of businesses who take advantage, or are seen to be taking advantage, of consumers in this way: just look at the controversy over utility firms forcing vulnerable customers onto more expensive prepayment metres if they have been unable to pay their regular bills.
As the cost of living crisis drags on, compounded by a likely recession, gambling companies may find themselves in a similar position as the affordability debate intensifies in the coming months of being portrayed as predators protecting profits at the expense of vulnerable people. Something very similar happened over FOBTs, so we've seen this movie before. It doesn't end well for anyone.
The best way forward for the industry is to take a proactive approach and put itself on the side of players by helping and guiding them through all this long before they find themselves investigating and restricting them.
Some CEOs tell me they don't think this is their job, and it's true, your bookie is not your financial advisor. But consumers today expect the businesses they let into their lives to see the whole them, not just their debit card. The regulator needs to help: simply judging operators by the number of interventions with customers is a sure way to prevent them stepping up earlier and fostering a more constructive dialogue.
An ounce of prevention, as the saying goes…