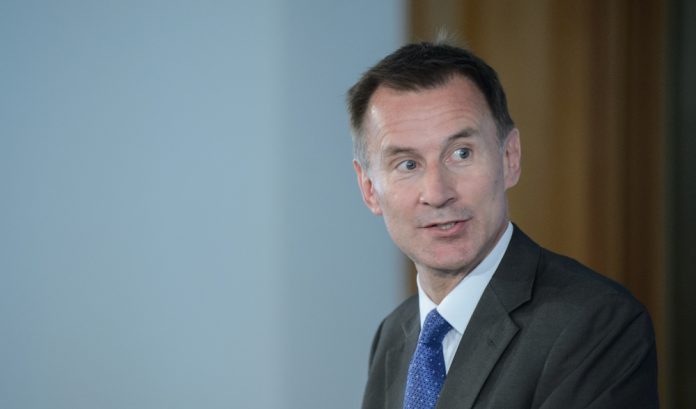 If the UK is to be prosperous, technology needs to be at the 'foundation' of the country's focus according to R3's Chris Ford.
The comment from the Head of Government Affairs EMEA at the enterprise blockchain firm, comes after the speech from Chancellor Jeremy Hunt, which mapped out plans for the future of the UK economy.
With a maelstrom of political issues engulfing political leadership at the moment, Hunt's address was awash with headlines. But, with Prime Minister Rishi Sunak having consistently been a key advocate for the growth of the space, particularly when it comes to blockchain and fintech, it's unsurprising that Hunt lauded the sector and underlined its importance.
The Chancellor did, however, describe the UK's fintech sector as being 'world-beating', shining a light on Monzo and Revolut, two organisations which were both in attendance at the speech, which took place at Bloomberg in London.
While emphasising ambitious plans to turn the UK into the 'world's next Silicon Valley', he said: "In order to support the ground-breaking work they do in so many new fields the government has protected our £20bn research budget, now at the highest level in history.
"And as you look for funding to expand, we offer one of the world's top two financial hubs and the world's largest net exporter of financial services.
"The capability of the City of London combined with the research strengths of our universities makes our aspiration to be a technology superpower not just ambitious but achievable – and today I am here to say the government is determined to make it happen.
In response to Hunt's address, Ford agreed with the sentiment that education is key to growth in the space as the UK looks to place fintech and blockchain at the centre of economic recovery.
He stated: "Technology must be at the heart of a prosperous UK, so it's pleasing to see the Chancellor recognise its role as a means of unlocking further growth. In many cases, however, regulation has not caught up with the problems that technology can solve. We look forward to hearing more about how the government plans to successfully integrate transformative fintech innovations like CBDCs and other blockchain-based solutions into its plans.
" As the Chancellor said, education is also vital. We need the next generation of engineers, developers, and architects to continue driving innovation which will help set the UK apart amidst competition from Europe and elsewhere."
Payment Expert Analysis: As tough economic headwinds prevail, and a host of challenges continue to stand in the way of UK economic recovery, fintech is widely being viewed as pivotal in regaining stability. London's ability to retain its status as a hub for financial institutions is undeniably crucial to the UK continuing to be a big player in the space, while also attracting the best and brightest talent to the region.