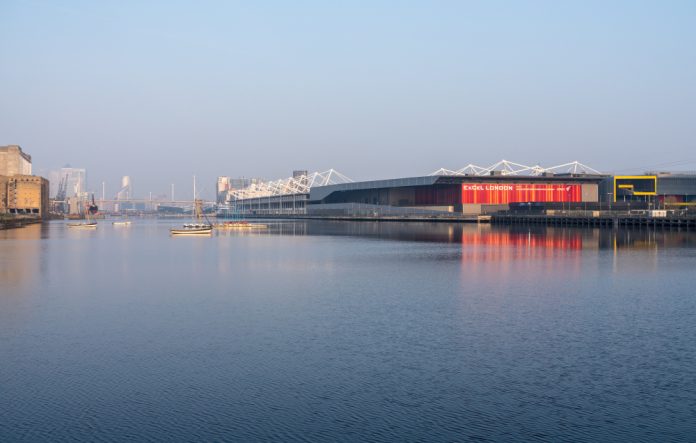 With ICE 2023 on the horizon, we caught up with Mikael Lijtenstein, CEO of AstroPay, to discuss how he tackles the event and what it offers.
ICE 2023 takes place from 7-9 February at ExCel London, with Lijtenstein underlining that it provides a key opportunity to meet with new and existing partners in a face-to-face environment, enabling the payments provider to "build relationships, exchange ideas and generate new projects".
How do you prepare for an event as important as ICE?
ICE is an important event for us at AstroPay, being one of the main and most influential events in the igaming industry. We have devoted months to prepare for our participation at this year's ICE. Around 20 people from our team will come from different parts of the world and be at our booth N9-440.
We have a beautiful and sizable space to host our customers, merchants, providers, as well as visitors that are interested in getting to know us and our offerings. It's going to be exciting and I personally look forward to meeting, networking and getting the most out of ICE in February.
What will be your main duties and priorities at ICE?
I will be meeting clients and providers to showcase the benefits of our solutions and mainly to receive their feedback on how we can improve our offering and working processes. Listening to our customers is part of AstroPay's philosophy and we consider ICE the perfect opportunity and venue to do so.
What are you looking forward to most at this year's event?
To meet clients face-to-face. Operating as a global brand makes us value those moments where we can have an in-person conversation to build relationships, exchange ideas and generate new projects.
What will be your main product focus at the show?
We will be showcasing our digital wallet solution, One Touch, which allows users to pay directly from a merchant's site without leaving it. This option has a direct impact on conversion rate, increasing merchants' revenue while offering users a seamless payment experience.
We will also be discussing new improvements in the One Touch checkout flow, where we removed some steps and displayed the payment methods in a selector, offering a more simple and easy flow that meets user's requirements.
We will also be presenting our Visa and Mastercard debit cards that are now available in Brazil, Peru and the UK, with plans to roll out in other markets very soon. These cards allow users to pay internationally on any site that accepts these renowned payment services.
Where can we find AstroPay at ICE?
We will be at booth N9-440 where our team will be happy to welcome visitors and take them through our payment solutions.
What's your favourite ICE memory?
ICE 2022. It was the first face-to-face event after a few years living and working in lockdown due to Covid. It was a great joy to meet in person again and feel that sense of teamwork.
We finally gathered as a team at our booth and worked together, motivating each other to get the best result and make the most of the opportunity. As last year's ICE slogan describes, "together never felt so good".
What is your typical post-ICE activity? What are you doing right after the exhibition?
Once we return to our home countries, we will meet with different teams to reflect and devise a plan of action to drive forward the projects discussed during ICE with our clients and prospects.