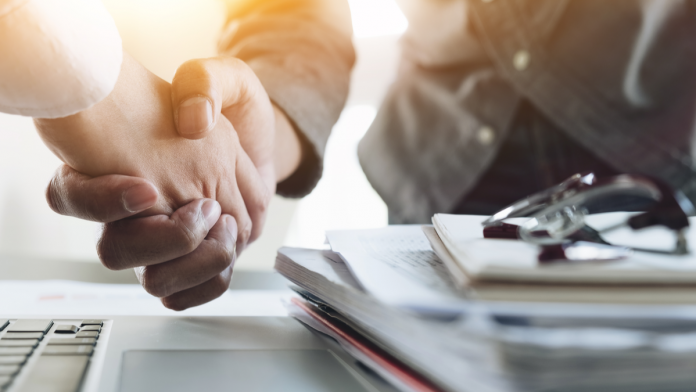 Mobile payments provider OKTO is the newest addition to the partnership portfolio of Romania-based sports betting firm Superbet Group, as both move to enhance the player experience across Central and Eastern Europe.
OKTO's proprietary wallet solution is now available in all self-service Superbet betting terminals, with plans to introduce cashless functionality to the operator's wider electronic gaming machine network as part of Superbet's strategy for safer and more secure digital payments.
Ciprian Lazăr, Director for Romania Retail & Multi Channel Operations at Superbet, commented: "We are a company with global growth ambitions that pays close attention to its customers' demands but also to the latest technological developments.
"OKTO is widely recognised as the market-leading digital payment provider. It offers complementary solutions to Superbet's digital strategy that are in line with the group's efforts on responsible gaming and compliance with all legal provisions imposed by market regulators in countries where our group and its brands are active."
The deal means Romanian Superbet customers can load their iGaming accounts with cash using the nearest out of 25,000 locations thanks to OKTO's strong regional presence.
Luca Giancola, Head of Anti-Fraud, Payments & Risk Payments at Superbet, added: "Innovation is in our DNA, and it is important to work with solutions that are coming from people who understand the intricacies of the gaming industry and who use advanced technology to deliver the very best payment solutions to our customers.
"Our strategy is in line with the one of OKTO and there is a shared commitment to invest in the delivery of the best possible experience at every stage and channel of the customer journey."
Comments were also made by OKTO highlighting the 'powerful' success of their new partner evident from the backing of global private equity business Blackstone Group, which became a Superbet shareholder in 2019, significantly boosting its financial portfolio.
In light of the Superbet deal announcement, OKTO's Chief Commercial Officer, Simon Dorsen, endorsed the signing by saying: "OKTO is both proud and delighted to be partnering with the Superbet brand, which is among the most technologically advanced and ambitious sports betting operators in Europe.
"Our partnership with Superbet is fully aligned with our mission not only to digitalize the physical payment experience as demanded by modern consumers, but also to provide users with the ability to transact across several touchpoints and channels seamlessly, in a secure manner via a unified payment experience."