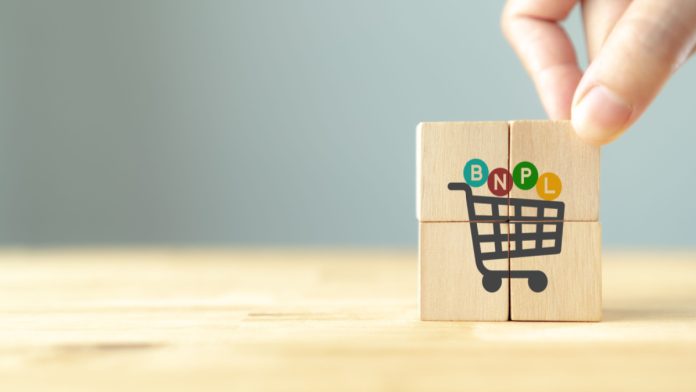 Delays to the implementation of a new regulatory framework for the BNPL sector have been met with criticism, with Martin Magnone CEO of Tymit, describing the lack of transparency around the loan repayments as being 'dangerous'.
It comes after City AM detailed insight from Tory peer Chris Holmes, who is also Co-Chair of the Parliamentary Group for Rintech, as he emphasised that the fintech sector is at risk.
Holmes told City AM: "I think it's important that we get on with the regulation. Both the industry and consumer groups are on the same page. Regulation is positive for consumers and raises the standards across the industry too.
"We need to make sure the UK is an attractive place to do business as this indecision is causing unnecessary uncertainty."
Furthermore, calls for regulation within the space are only heightened by the growing cost-of-living crisis, as consumer fears intensify and prices continue to inflate.
Describing the need for urgency, Magnone stated: "The urgent call for BNPL regulation by the co-chair of the parliamentary group for fintech is not unwarranted. Despite still being under-regulated, BNPL has quickly become a go-to payment option for consumers.
"The lack of transparency around loan repayments is dangerous. The simple fact is the majority of BNPL providers are still failing to run the appropriate affordability checks before allowing consumers to use their service. Resulting in many young people's use of BNPL leading to high levels of bad debt and poor credit ratings.
"The need for credit is not going away. While BNPL remains the latest solution to this demand, regulation is needed, to allow businesses that use this payment option to do right by their customers. Irresponsible credit has no place in this new year and it's time for the necessary regulations to show that."
Following criticism of Deliveroo's decision to embrace Klarna and the BNPL payment journey, the firm's CEO, Sebastian Siemiatkowski, compared the costs to credit card payments, which charge up to 54% interest.
Nonetheless, at the end of last year, Credolabs' Michele Tucci underlined that a greater regulatory framework would likely be welcomed by the sector, but shouldn't restrict innovation.
He said: "Increased regulatory oversight should be welcomed by the sector as a way to help it grow in a more sustainable way. I'm not arguing that BNPL players should be regulated like banks. This might simply result in a cramped ability to innovate, worse customer experiences, and perhaps even higher costs for borrowers.
"However, it doesn't seem right that some players offer lending products without even having a lending licence. Since a good percentage of BNPL consumers are youngsters that are trying credit for the first time, regulation should help prevent false advertising and hidden fees.
"In the absence of regulatory frameworks, most BNPL players have prioritised growth and market share at the expense of onboarding high risk and fraud and relative costs.
"Yes, they were likely pushed by VCs looking for bigger and faster returns on their investment. However, that strategy worked when the cost of funds was low, venture capital abundant, and valuations generous. Now that the tide has changed, we have seen which BNPL players had been swimming naked.
"A general framework might allow all players to compete and grow sustainably, while also protecting consumers."
Expert Analysis: Whilst the BNPL payment journey has become established within the UK economy and engaged with by a wide variety of consumers, regulatory framework for the space is long overdue and will provide a deeper level of stability in the sector.