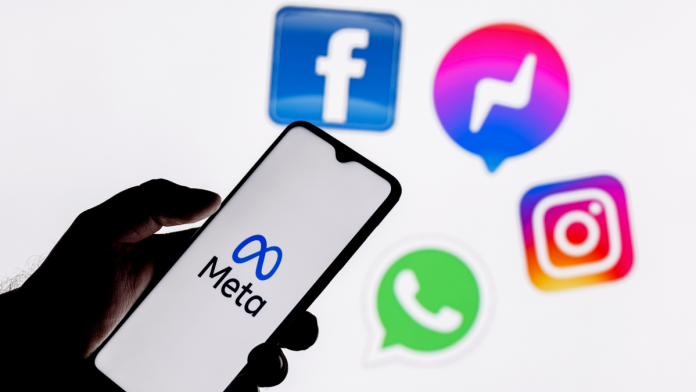 Global social media and tech giant Meta has been hit with a £346m sanction over data failures in the EU. 
The shortcomings centred around targeted ads on Facebook and Instagram, with the tech conglomerate being given three months to alter the way it engages with data to drive adverts.
It's a ruling that has come from the EU and raises a key discussion over the use of consumer data online. Nonetheless, Meta underlined its intentions to appeal the decision – emphasising disappointment by the regulator's action.
Furthermore, with ads an integral part of the revenue of meta, the ruling will be seen by many as a key setback for the firm, with it deeming that it is unlawful to force users to agree to data sharing in order to utilise the platform.
Jonathan Compton is a partner at city law firm DMH Stallard and specialist in data protection regulations, he underlined the significance of the ruling and what the potential impact it could have on Meta's operations within the EU.
He said: "If the tech giants want to do business in the EU then they must take note that the commission and the courts take the rights and safeguards provided to EU citizens by GDPR very seriously.
"This case serves notice that big tech cannot hide behind 'contractual necessity' to play fast and loose with personal data of EU citizens.
"The deeper problem for Facebook, which relies on personalisation of adverts for users for about 80% of its revenue, is that this case strikes at the heart of that model, effectively denying tech firms the ability to use personal data to tailor the ad output to individual users, if this means harvesting their user data to do the tailoring."
It comes after a £193m fine was handed to Whatsapp from the Irish Data Protection Commission, for similar offences around the misuse of data.
Expert Analysis: Continued discussions over how meta utilises data will be unwelcome for the firm as it aims to bounce back from a challenging 2022, which saw the group record significant losses. As Meta looks to expand its offering and elevate the metaverse, fears over misuse of data will be a potential unwanted deterrent for users looking to embrace the new technology as it approaches its Q4 results.