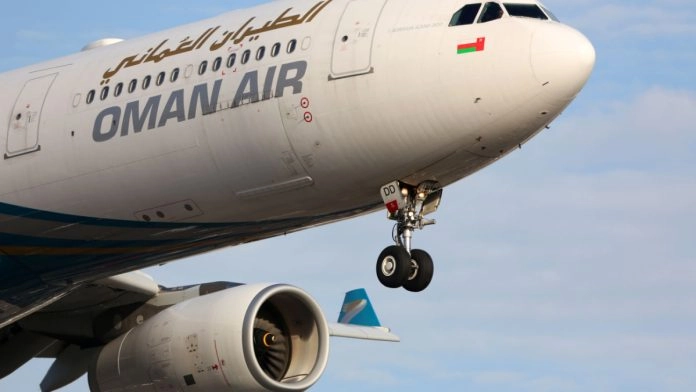 National airline Oman Air has introduced a new deal with HSBC's Sultanate of Oman regional branch aimed at improving its international payments processing. 
The new HSBC Global Disbursement solution will support single account transactions made in multiple currencies thanks to the bank's proven international partnership network and FX rates. Additional tracking capabilities will also be introduced for each payment.
Oman Air Chief Executive Officer Abdulaziz Alraisi commented: "Oman Air continues to invest in innovative financial solutions as a crucial component of our success as a truly global airline.
"HSBC's Global Disbursement solution provides us with simplicity, expediency, and security. We are confident that this partnership will enable us to achieve a more streamlined international payments procedure and ultimately, enhance our guest experience."
Melika Betley, CEO of HSBC Oman, added: "At HSBC Oman, we are committed to innovating in our technology to make banking easier, more accessible, and more secure for our clients.
"Our Global Disbursement solution is designed to simplify the cross border payment process by reducing costs, minimising risk and improving transparency.
"Our Global Payments Solutions Team has a proven record of providing clients across the MENAT region with a comprehensive suite of market leading, innovative solutions and products to help them do business every day."
Expert Analysis: The deal between HSBC and Oman Air marks a continued trend of airlines elevating their focus on the payment journey. It's something the industry undeniably eyes as being pivotal when it comes to boosting the user experience and increasing checkout rates. As a busy year approaches for the airline industry, expect to see firms tap into the burgeoning fintech sector at an increasing rate.