In this second edition of the monthly Trustly Insight column, the company's VP of Gaming, Vasilije Lekovic explains how Trustly revolutionised user onboarding and verification in the Nordics, and how they will use their foundation of success to solve onboarding across Europe, the UK and North America.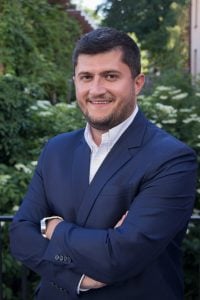 Get ready to witness a transformation in user onboarding for gaming across Europe and beyond. As more markets introduce gambling regulations and authentication requirements, the time and complexity to onboard users is blocking growth. Trustly, as the originator of the revolutionary Pay N Play product in Sweden and Finland, is uniquely placed to deliver the solution.
Pay N Play combines user verification and deposit into a single flow for seamless and speedy onboarding that improves conversion, reduces churn and slashes operational costs. It does what it says on the tin; users Pay directly from their bank account as part of registration and then Play once it's complete.
Pay N Play is live in Sweden, Finland and Estonia, and is the industry standard in those markets. What motivated us to get there and what we've achieved since then will tell you a lot about how Trustly has the legacy and foundation to solve the challenge of onboarding in the rest of Europe and even in North America
Pioneering a game-changing product in the Nordics
Trustly was founded in 2008 and is the global leader in Open Banking payments. While we've expanded our scope over the years, gaming has been at the forefront since our founding. Our first accomplishment was to remove the challenge of payouts for operators by making them instant – boosting player loyalty and usage.
However, it didn't take long to learn that user acquisition and churn rates were the biggest problems faced by gambling operators. Onboarding had always been difficult, requiring filling out forms and uploading documents. The length of time it took was a conversion killer. We became obsessed with solving this problem.
Through the capabilities of our platform that includes both the core payment product, as well as data products, we could collect Know Your Customer (KYC) data to verify the identity of a user. Better yet, we could access that verified data through a direct bank payment via Trustly.
By combining those processes, Pay N Play was born. The user could now deposit money and we could collect verified KYC information from their bank or other relevant registries and sources to share with the operator. Crucially, the process was quick, intuitive and seamless. It's not enough for something to simply work. It has to remove complexity and save time and money for operators.
Trustly launched Pay N Play in 2015. It quickly snowballed to success throughout Sweden, Finland and Estonia, and is now live with over 200 brands. It's now an essential part of gaming in those markets due in part to the recognisable brand and acts as a stamp of approval for up-and-coming operators.
Innovating Pay N Play 2.0 in the Netherlands
But we won't stop there. Trustly created Pay N Play to solve the biggest problems operators have and we're often told how challenging onboarding is elsewhere. Unfortunately, we can't simply copy and paste our solution – we need to innovate as we expand to meet the unique requirements of each market.
The right conditions for Pay N Play expansion involve an existing poor onboarding experience, a regulated market, a preference for bank payments, and good infrastructure for APIs and KYC capabilities. The Netherlands ticks every box.
As part of the recently introduced local gambling regulation, gaming operators need to verify the identity of the users through specific requirements set by the local regulator. This process takes hours if not days. Naturally, this is having a severe impact on conversion and driving up operational costs.
But a difficult process hasn't stopped us before. Trustly is now ready to launch Pay N Play 2.0 in the Dutch market.
We've worked in close collaboration with a reputable gambling-focused law firm in the Netherlands to validate that our product meets all the requirements set by the regulator on user onboarding and verification. This new process combines KYC data from three separate sources into a single onboarding flow. It gathers information from the user's bank, from iDIN, the local digital authentication service, and from an ID scan taken with the user's phone, all streamlined in Trustly's Pay N Play flow.
Pay N Play 2.0 has shrunk onboarding to around three minutes. I'll repeat that. It's taken an onboarding that can take hours or days and reduced it to the length of a pop song.
Two operators will be live with Pay N Play 2.0 in a few months – we're confident it will transform onboarding as it already has in the Nordics.
The future of Pay N Play in the UK
The part you've waited for. Trustly has been live in the UK since 2016 – well before the introduction of PSD2 and the Open Banking initiative. Adoption of our payments solution is growing, in no small part due to improved APIs provided by UK banks and innovation when it comes to payment authentication. Users can pay with Trustly in a few steps directly from their mobile banking app, with fingerprint and FaceID authentication.
But the Open Banking evolution is only one piece of the puzzle towards launching Pay N Play in the UK. The other is creating an onboarding flow which ensures that the UKGC's regulatory requirements for user verification are met.
Currently, there are limitations to what Open Banking can offer in terms of KYC data in the UK. But we will crack this, and launch Pay N Play in the UK in 2023. We are in the best position to solve this challenge for operators – and while it hasn't been resolved by us or our competitors yet, we will manage it. We understand the complexity ahead but our legacy and culture stand us in good stead to make this happen.
New exciting Pay N Play markets on the horizon
We are looking to re-launch Pay N Play in Germany in line with requirements as it is now a regulated market. There is strong demand for Pay N Play in Germany as bank payments are a popular payment method and the onboarding process is, as in most markets, slow and unintuitive. We aim to re-launch in 2023.
As with the UK, we have been present in Denmark with our payments solution for several years. And we are very close to finalising our Pay N Play product there too, meeting the local regulatory requirements and offering a seamless onboarding process.
Canada next – we know that onboarding in Ontario, where Trustly launched this year with multiple operators, is inconvenient and we are now working on Pay N Play for Canada too.
Many of our EU operators seek to replicate success in Canada, and we want to make that possible in 2023.
And last but not least, the US. We believe Pay N Play will revolutionise onboarding in the US. Trustly is already one of the leading payment providers with a strong share of wallet in the market. The next step to consolidate our position is to launch Pay N Play and we are exploring options to make that happen as soon as possible.
Building on our foundation to power future success
2023 is set to be another year of innovation for Trustly. That's to be expected; it's in our DNA to identify problems our merchants and users are facing and provide innovative solutions. Pay N Play has revolutionised onboarding in Sweden, Finland and Estonia because it accurately understood the challenge and created an experience that beat expectations. As we expand, we are taking what we've learnt and applying it to each market.
Trustly will continue to set the standard going forward in every country we operate in. We acknowledge the work of our competitors and their attempts to mimic our success – it shows just how effective Pay N Play is. But there are no shortcuts to greatness; you'll see exactly why when you experience our launches for yourself in 2023.