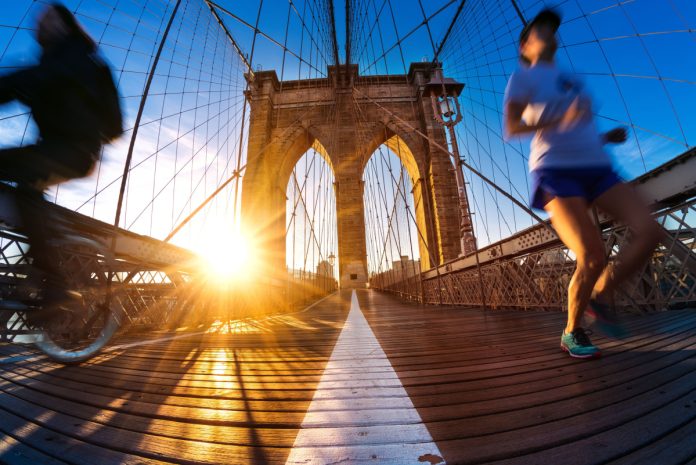 Participants in last weekend's New York City Marathon were able to pay for items via a unique identification number provided for by Mastercard.
During last Sunday's event in the 'Big Apple', runners were able to make transactions through the use of Mastercard's 'Tap & Go' contactless payment software, made possible with the ID number attached to the participants race bib.
As well as supplying its 'Tap & Go' function to the 50,000 registered runners at this year's marathon, the payment processor also provided a preloaded $10 offering if participants adhered to their bib, told the card network giant to PYMNTS. 
Mastercard stated further: "As part of its sponsorship of the TCS NYC Marathon, this year Mastercartd is elevating its tech impact through unique offerings like contactless bibs.
"This new technology, along with Priceless experiences for cardholders, runners and spectators, serves to display how Mastercard is at the forefront of what the future of the race can be."
Mastercard has been making in-roads in payment innovation, seeking to redevelop its online and digital payment infrastructures.
Last August, the card network announced an agreement with digital finance facilitator FinTech Automation (FTA) as a digital partner for open banking to its network.
In addition, Mastercard also launched a collaboration with open banking service Spire, a part of the firm's focus on payment innovation to improve the user experience for countries in the Gulf region.
Speaking on Mastercard's dedication to payment innovation, Adam Jones, Country General Manager, MENA Central, Mastercard, commented: "Continuously simplifying the digital journey for consumers through innovation and collaboration is something we are committed to.
"Together with our partners, we will continue evolving the digital economy; we are excited about the potential of Open Banking and its role in providing seamless and simple payment experiences for all."