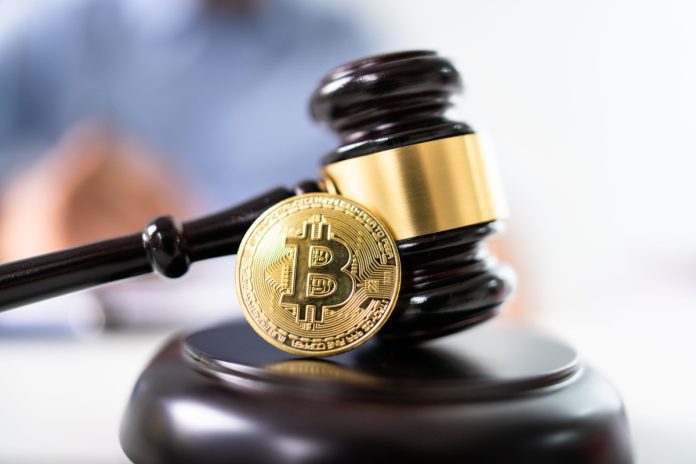 The US Department of Justice (DOJ) announced it has seized $3.36bn worth of Bitcoin from the convicted James Zhong's home last November in a historic capture for the department. 
The DOJ confirmed Zhong pled guilty to committing wire fraud in September 2012 when he unlawfully obtained 50,676 amounts of Bitcoin from the Silk Road 'dark web' internet marketplace.
The unlawfully obtained Bitcoin was seized from Zhong's Gainesville, Georgia home in what remains today as the largest cryptocurrency seizure in the history of the DOJ, as well as the department's second-largest financial seizure ever.
US Attorney, Damian Williams, stated: "Zhong committed wire fraud over a decade ago when he stole approximately 50,000 Bitcoin from Silk Road. For almost ten years, the whereabouts of this massive chunk of missing Bitcoin had ballooned into an over $3.3 billion mystery.
"Thanks to state-of-the-art cryptocurrency tracing and good old-fashioned police work, law enforcement located and recovered this impressive cache of crime proceeds. This case shows that we won't stop following the money, no matter how expertly hidden, even to a circuit board in the bottom of a popcorn tin."
The Silk Road 'darknet' black market is believed to have been in use from 2011 until 2013, as the DOJ confirms that unlawful vendors would use the service to distribute illicit goods and to launder money passing through it.
In 2015, the Silk Road founder, Ross Ulbricht was convicted by a unanimous jury which sentenced him to life in prison.
Zhong was able to obtain the substantial amount of Bitcoin by creating nine Silk Road accounts as a means to conceal his identity. Zhong then made over 140 transactions in quick succession to release over 50,000 BTC into a variety of separate addresses in a manner to prevent detection.
"Mr. Zhong executed a sophisticated scheme designed to steal Bitcoin from the notorious Silk Road Marketplace," said IRS-CI Special Agent, Tyler Hatcher.
"Once he was successful in his heist, he attempted to hide his spoils through a series of complex transactions which he hoped would be enhanced as he hid behind the mystery of the 'darknet'.
"IRS-CI Special Agents are the best in the world at following the money through cyberspace or wherever our financial investigations lead us. We will continue to work with our partners at the US Attorney's Office to track down these criminals and bring them to justice."
After pleading guilty to one count of wire fraud, which carries a maximum sentence of 20 years in prison, Zhong will appear before a judge to determine his sentence, which is scheduled to be in front of Judge Gardephe on 22 February, 2023.