The Strong Customer Authentication (SCA) ruling last March was viewed by many as one of the most significant changes to British ecommerce in quite some time. 
Kirsty Morris, Managing Director at Barclaycard Payments, discussed with Payment Expert some of Barclaycard's findings six months into the new SCA ruling and how it has shaped the UK ecommerce landscape.
Payment Expert: Firstly, what was the response of merchants to the new SCA ruling back in March and how has this changed over time?
Kirsty Morris: Some merchants had initial reservations about the introduction of SCA, especially those with a large product catalogue sold primarily through digital channels. Their priority was to ensure that all online transactions continued to be smooth, secure and seamless, but recognised the challenges that could arise from fully implementing SCA, namely the potential to increase dropped basket rates. 
However, fast forwarding six months, the benefits of SCA speak for themselves. Merchants have recorded reduced cases of payments fraud, without an impact on basket abandonment rates.
Research by Barclaycard Payments, which processes £1 in every £3 spent on credit and debit cards in the UK, showed that six months on from the mandatory introduction of SCA, the number of shoppers that drop out at the point of sale after putting items in their online basket has decreased from 32.4% to 28.9%. 
Of merchants recording lower rates of basket abandonment, a fifth (19%) suggested this was a result of communicating the new SCA requirements and letting customers know what to expect during the checkout process.
PE: To what extent can the 73% decline in fraudulent activity be attributed to the new SCA rules?
KM: According to our research, two-thirds of retailers with an ecommerce channel believe that SCA rules have had a positive impact on their business.
This aligns with changing consumer attitudes towards security measures, with 80% of consumers more than happy for the check-out process to be extended slightly if it means they are better safeguarded against fraud and scams.
PE: Of the merchants surveyed in the report, did Barclaycard learn of any issues or challenges merchants may face when implementing the SCA authorisation process?
KM: Merchants shared two key barriers to SCA compliance, one being insufficient time and funds needed to introduce the necessary payment infrastructure updates. Others are concerned about the additional layers of friction that SCA introduction would bring to the checkout process.
However, survey results show that, on average, most businesses who are yet to introduce the mandatory changes are planning to conform to the new rules within the next seven months.
Good news is that there is plenty of support available for merchants looking to streamline their checkout experience. In fact, 53% of the business owners surveyed already recognised that payments partners play a key role in helping their company adapt to new controls and regulations.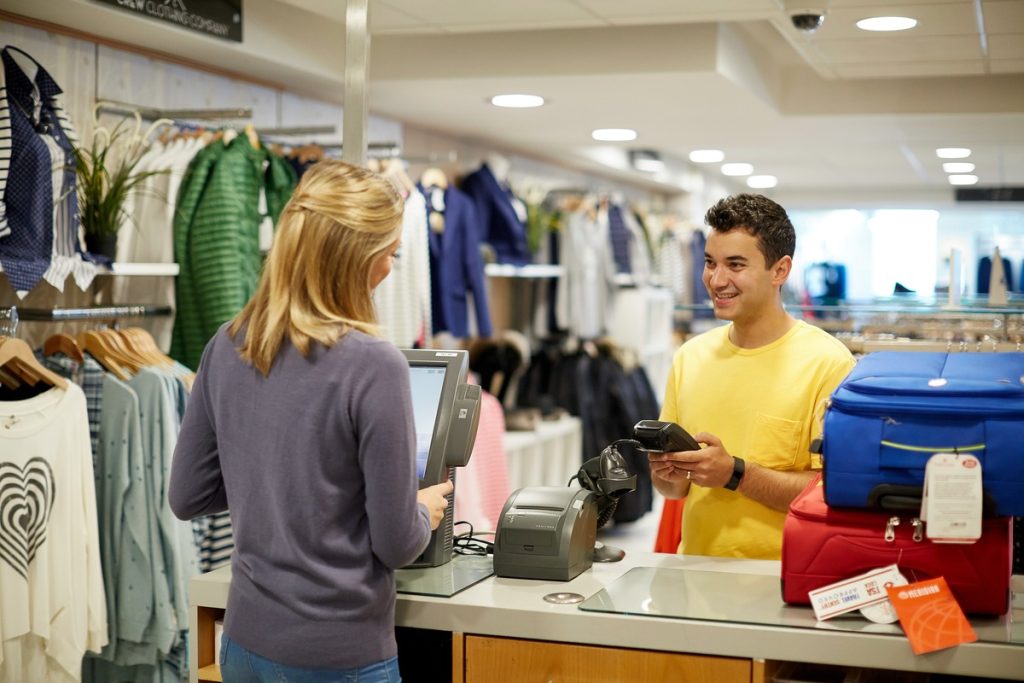 PE: Initially, SCA's impact on the customer journey raised concerns over heightened friction. What has Barclaycard learned from customers regarding the two-step verification process on the checkout experience?
KM: We've been pleased with the positive response we've seen from consumers, with 55% now feeling safer online as a result, with 80% happy to be taken through a longer checkout period to verify their identity if it's protecting them from the £238.6m of online fraud committed in the UK each year.
Our data shows that despite initial concerns, businesses that have made investments in new systems such as Barclaycard Transact to prepare and comply with SCA now offer a smoother checkout process.
Our figures show that 92% of transactions processed by merchants using Transact were approved first time, compared to 52% of transactions that were processed without it.
PE: What has Barclaycard learned from its Barclaycard Transact fraud prevention model since its launch and how is it utilising AI to prevent such fraud attacks?
KM: Transact caters to the needs of merchants and consumers. By using artificial intelligence (AI) and sophisticated fraud checks, Transact takes advantage of strategic SCA exemptions to help businesses comply with the new regulation without adding friction at the checkout. This allows customers to skip past SCA checks and be sent directly to payment authorisation, improving customer experience while protecting against fraud.
Our research also shows that 42% of Brits wouldn't return to a merchant where a payment has previously been declined for no reason, providing an advantage to the companies who have already invested in solutions such as Barclaycard Transact.
PE: With the current economic climate affecting the general public, has Barclaycard learned anything in regards to how SCA could be improved to better serve businesses and customers?
KM: While most businesses have adapted well to the new levels of security it does remain concerning that so many are still yet to become fully compliant.
Our research found that six months on from the mandatory introduction of SCA, 28% of merchants are yet to fully comply with the rules. Businesses risk losing millions in revenue by not upgrading their systems.
At a time when every penny counts for both businesses and households across the country, it is important for merchants to ensure their payments systems are up to date and comply with SCA to safeguard their customers from fraud and scams, while also ensuring fast, frictionless checkout experiences.