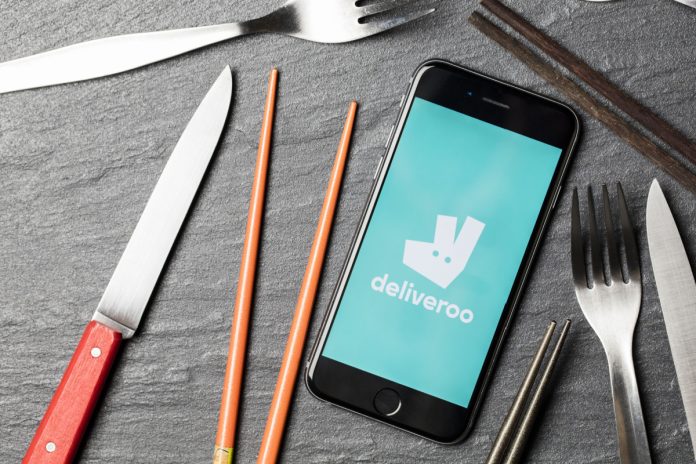 Klarna CEO, Sebastian Siemiatkowski has defended the firm's partnership with Deliveroo after the collaboration was met with criticism when it was announced last week.
The deal enables consumers to utilise BNPL options on Deliveroo, with three possible payment journeys available, Pay now, Pay in 30 days, and Pay in 3 where customers can pay in three equal instalments over a 60 day period with a minimum spend of £30.
Money Saving Expert founder and ITV panellist Martin Lewis, has been critical of Deliveroo offering BNPL in the midst of a cost-of-living crisis within the UK, labelling borrowing should only be "needed for planned one off budget purchases, not a cheeky nandos".
Lewis spoke about Deliveroo's BNPL option via Twitter.
Dear @Deliveroo do you really need pump debt as a way to pay for takeaways?

Buy Now Pay Later may seem innocuous but it is 1) Not yet regulated 2) Debt, even if done right its 0%

Borrowing should only be if NEEDED, for planned one off budgeted purchase, not a cheeky nandos.

— Martin Lewis (@MartinSLewis) October 12, 2022
In response to Lewis, Siemiatkowski defended his firm for its interest free credit and flexible payment options.
Interesting @MartinSLewis!@Deliveroo should accept credit cards with up to 54% interest…

But not Klarna that offers debit and interest free credit?

Curious, does your money saving website make affiliate money from selling credit cards?https://t.co/55k3UAqrMN

— Sebastian Siemiatkowski (@klarnaseb) October 12, 2022
Deliveroo Chief Business Officer, Carlo Mocci, said: "Millions of people are already choosing Klarna and we're giving customers more choice and more flexibility with a safe, secure way to pay online."
It comes as the regulatory framework for the BNPL sector in the UK is set to embark on an overhaul, with the end of the year likely seeing the government publish final consultations on what is next for the sector when it comes to regulation.
Off the back of this, the BNPL sector is expected to look differently in 2023 as the FCA and the government unite in providing stricter regulation for a sector that in five years has grown rapidly.
In a recent interview with Payment Expert, Credolabs' Michele Tucci underlined that a greater regulatory framework would likely be welcomed by the sector, but shouldn't restrict innovation.
He stated: "Increased regulatory oversight should be welcomed by the sector as a way to help it grow in a more sustainable way. I'm not arguing that BNPL players should be regulated like banks. This might simply result in a cramped ability to innovate, worse customer experiences, and perhaps even higher costs for borrowers. 
"However, it doesn't seem right that some players offer lending products without even having a lending licence. Since a good percentage of BNPL consumers are youngsters that are trying credit for the first time, regulation should help prevent false advertising and hidden fees.
"In the absence of regulatory frameworks, most BNPL players have prioritised growth and market share at the expense of onboarding high risk and fraud and relative costs.
"Yes, they were likely pushed by VCs looking for bigger and faster returns on their investment. However, that strategy worked when the cost of funds was low, venture capital abundant, and valuations generous. Now that the tide has changed, we have seen which BNPL players had been swimming naked.
"A general framework might allow all players to compete and grow sustainably, while also protecting consumers."