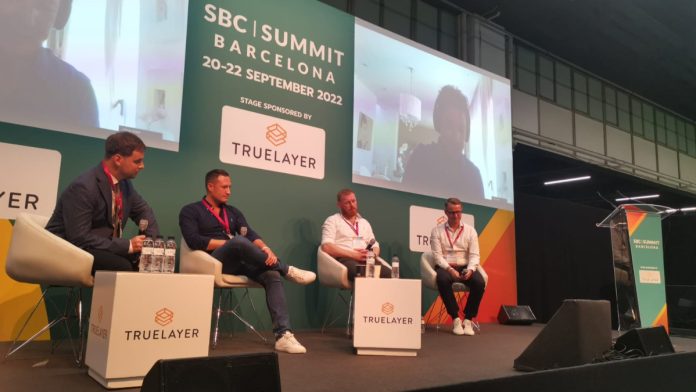 During SBC Summit Barcelona, experts from several of the most recognised brands came together to discuss what can be done to mitigate risks the industry faces in the eyes of financial institutions.
Moderated by Michel Reznik, Head of Banking & Payments at 4H Agency, the panel began by raising the question of 'why' should a lower risk evaluation be considered.
The general idea was conceived as it being unintuitive to put all operators under one section, when each one has its own individuality and level of regulatory compliance.
Luke Fisher, Business Development Manager at Capital International Bank, commented: "A blanket risk rating for an industry shouldn't happen, every operator should be restricted accordingly as opposed to just generally saying that the industry is 'high risk'.
"Financial institutions do not understand the standards to which companies must abide by. In that case, it should be looked at on an operator-to-operator basis. You have high risk and low risk operators, and it's up to the industry to fish out the bad ones."
Bringing in the need for education in the argument, Mickael Marceau, Director of Payment Solutions at Kindred Group, added: "I think most of us have a duty to educate banks, our partners, and larger institutions."
On the topic, Fisher added: "I think they will classify us as lower risk when there's more education and understanding. With knowledge comes power. The more they're informed, the more likely it is to derisk it."
On the role that regulators play in the overall industry rebranding, Fisher's thoughts were that just like operators should be viewed on an individual basis, regulators are also different in the level of quality with which they act.
"It depends on jurisdiction, as some regulators are better than others. Some speak to you directly, they have an open door policy. It's up to financial institutions to work with regulators globally to educate those not well-versed in the sector to allow this derisking."
Besides education, unification also seemed to take prevalence in the conversation, all sides agreeing that a stronger bond between operators is needed to overcome the general negative conception.
Roberto Villani, Head of iGaming at Truelayer, commented: "I think every component of the gaming industry can play their part. We do so much more compared to ecommerce for example, so it's a bit coutnerintitutive to consider it high risk. It is an unfair label, but I don't think we will shake it off anytime soon."
Marceau then added: "I think it's tricky. I do believe that we take a lot and we don't challenge it. There's a lot of prejudice when the regulator creates the regulation. Operators are just taking more and more requirements and we're doing our best to meet them."
Using other countries as an example, Villani was quick to point out: "It can be done, we've seen it in Sweden, Germany. When operators join, there is much stronger willingness of the regulator to listen. It can definitely be challenged."