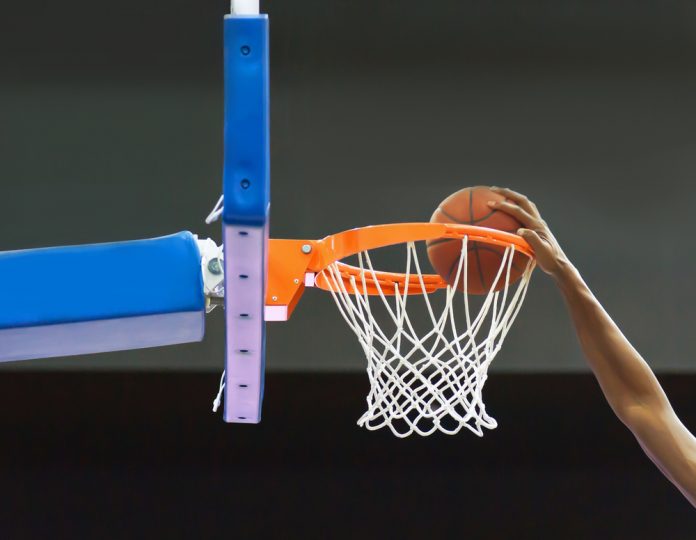 The NBA and National Basketball Players Association (NBPA) have confirmed a new collaboration with blockchain-based fantasy sports platform Sorare.
Becoming the Official NFT Fantasy Partner of the NBA enables Sorare to develop a free-to-play, digital collectible-based fantasy basketball game for the league.
The Sorare: NBA product will be launched this winter ahead of the 2022/23 NBA season, allowing fans of the league to create fantasy teams using digital assets based on the tournament's teams and athletes.
As with conventional fantasy sports platforms, players will win points based on the real-life performance of the players in their squads, but with the added dynamic of a blockchain-based system.
"Basketball is one of the most popular sports in the world and we are excited to bring fans even closer to their favourite teams and players through Sorare: NBA," said Nicolas Julia, Sorare CEO and Co-Founder.
"The NBA and the players have been at the forefront of digital experiences and collectibles, and our game gives basketball fans the ultimate sports entertainment experience where they can play like a general manager, own their own game, and foster real-world connections."
One of several NFT-based fantasy sports and fan engagement platforms to have gained increased prominence over the past year as public interest in blockchain and crypto technology rises, Sorare has signed a wide range of major sports organisations as partners.
NBA Commissioner Adam Silver remarked: "Our partnership with Sorare will give NBA fans an entirely new way to engage with our teams and players.
"With Sorare's emerging NFT fantasy platform, we see significant opportunities to broaden our community of fans and grow NBA basketball around the world."
Tamika Tremaglio, Executive Director of the NBPA, added: "Sorare has built an innovative gaming experience that creates a whole new way for fans from all over the world to interact with and learn more about our players.
"We are very excited about this partnership and the effect Sorare will have on the growth of our game and players globally."