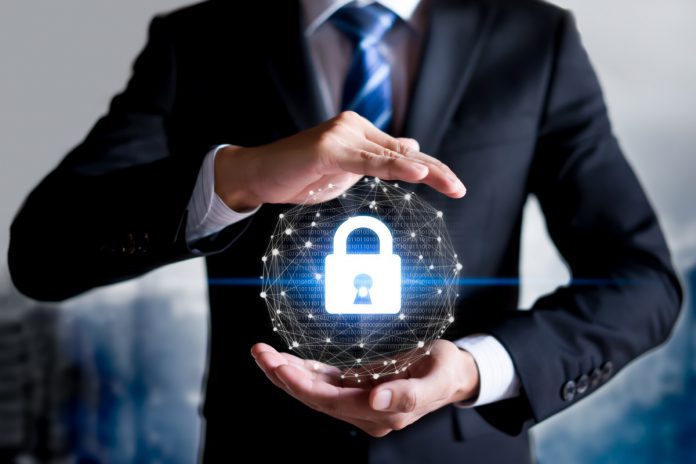 Ahead of next month's SBC Summit Barcelona, Roger Redfearn-Tyrzyk, Director of Global Gambling & Sales UK at IDnow, spoke with Payment Expert on the importance of customer onboarding, the company's reliance when it comes to artificial intelligence.
He also detailed how his company is boosting operators in remaining compliant, and who he's hoping to meet during the upcoming conference and trade show.

PE: IDnow is exhibiting at the upcoming SBC Summit Barcelona. What are you promoting, and who are you hoping to meet during our flagship event?

We are promoting our leading identity proofing platform, which provides a broad portfolio of identity verification solutions, ranging from automated to human-assisted from purely online to point-of-sale, each of them optimised for user conversion rates and security. The platform is made with the highest levels of speed and security in mind and is appreciated by the players, who already use it to onboard to various gaming services.

Our identity verification solutions have been specifically tailored to the iGaming industry and we're excited to show them to operators, white label platforms, industry friends and partners at the SBC Summit in Barcelona.
PE: Regulatory frameworks continue to evolve and tighten across the globe. How do new regulations impact companies like IDnow?
We are very happy to be able to offer a platform that is compliant across the globe. This is – in large part – thanks to our dedicated regulatory team, who is very much ahead of the game and in constant exchange with the relevant regulatory bodies. This close relationship helps us to consistently develop new features that make it easier for us and our customers to adapt to changing regulatory landscapes.
PE: The customer onboarding experience is pivotal in ensuring that players convert. How does IDnow assist operators in creating a smooth verification process, and how does it reflect on their conversion rates?
I fully agree that the onboarding process needs to be as easy as possible to optimise conversion rates. Players might not remember a great onboarding experience with their gaming service; however, they will remember a terrible experience – or even worse, they will abandon the process right in the middle of it.
IDnow has one of the broadest identity verification portfolios in Europe with fully automated and hybrid solutions. For example, we offer an AI-based solution, AutoIdent, which helps businesses proof the authenticity of their customers through their identity documents in just a few minutes, making the digital onboarding process scalable, secure and highly assured.
AutoIdent offers conversion rates of up to 90 percent. In addition, we also have VideoIdent, eID, and NFC-based solutions in our portfolio, alongside proof of address and AML checks.
In a nutshell, you could say that we provide every operator with a tailor-made solution and customise the solution to their needs and requirements, including their design ideas and KPIs.
PE: We keep hearing about operators getting fines and falling short in terms of AML and compliance — how do organisations like IDnow help them adjust to the rapidly changing compliance and AML requirements?
Our industry has changed a lot for the good of the players in the past few years. Operators are taking these changes to heart and our AML-compliant solutions help them achieve this. Our solution is there to support teams in making the right decisions in terms of compliance and AML requirements.
PE: What do you expect to see in terms of new regulations in key jurisdictions?
We hope to continue to see more collaboration between financial services and gambling companies to safeguard players across the globe. Specifically, we expect Texas, Florida and California to join the online sports betting community within the next 18 months. Additionally, we are expecting Curaçao to soon establish a proper licensing process with a solid regulatory framework.
PE: SBC is introducing a brand-new 'Emerging tech, blockchain and Metaverse Zone' at SBC Summit Barcelona. As a company that uses AI — how important is it to leverage emerging technologies in iGaming?
Leveraging AI is and should be extremely important to every operator. Behavioural and transaction analytics and monitoring are taking the number one spot in every conversation we are currently having in the iGaming world. In my opinion, the metaverse specifically will provide a huge opportunity for organisations to introduce new features and games in the coming years.
Operators need to realise that the metaverse will provide a huge revenue stream going forward. Therefore, it should be their goal to stay ahead of these developments to reap the biggest rewards.
PE: What technological advancements do you expect to see in your field in the near future?
Predicting technological advancements is always difficult, as there are many moving puzzle pieces. In our industry, it is important to stay ahead of malicious actors and make sure that our customers and their players are as secure as possible while also enjoying a pleasant user experience.
Therefore, I expect that more and more operators will start using document liveness checks to minimise the risk of fraud in the future while keeping the onboarding process smooth and easy for players. Additionally, given the speed of development in this area, we may see more and ML-based features going forward.
The biggest development that we are expecting though is the introduction of a reusable digital identity within a wallet framework. This will become a huge topic for many different sectors, including mobility, hospitality and eCommerce, in the next couple of years due to developments within the European Union and the UK. Both regions are actively working on and pursuing digital identity frameworks that will make reusable identities a reality for a large majority of the population.
PE: You will be one of our speakers at the 'Navigating Compliance in global markets' panel at SBC Summit Barcelona. What are you most looking forward to sharing with your audience?
Yes, I am very much looking forward to presenting some insights and figures on how people really feel about verification in the iGaming sector and what they would like to see in the future. But I don't want to spoil it too much. You'll have to be there to hear it.