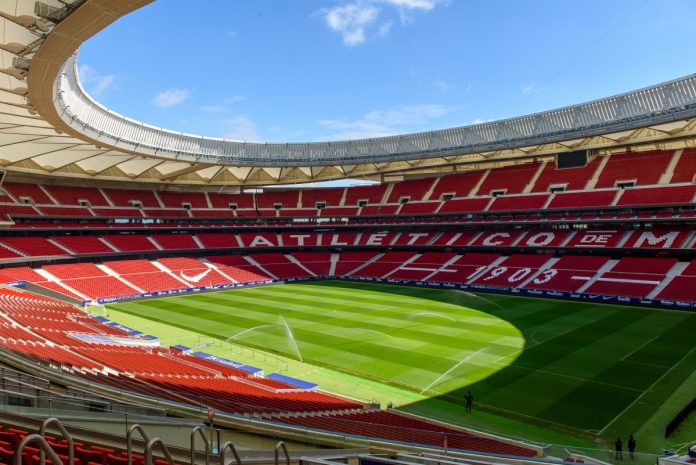 Stepn, a Web3 lifestyle app, is partnering with Spanish football club Atletico Madrid to release a collection of NFT sneakers. 
In association with crypto exchange platform WhaleFin, the NFT sneakers will allow users to earn rewards from daily exercises with tokens that can be redeemed through the Stepn app or converted into cash.
The run-to-earn game provides Atletico Madrid fans with exclusive merchandise, in-person trips to matches in Madrid at Atletico's home stadium Wanda Metropolitano, and WhaleFin airdrops.
Of the 1,001 NFT sneakers available, 850 are categorised as 'common' sneakers – boots named after where Atletico won their last major honour, 140 sneakers classed as 'uncommon' sneakers – in honour of its stadiums of the past, and only 11 'rare' sneakers – in reference to the amount of players that play on the football pitch.
Stepn Chief Marketing Officer, Shiti Ragosti, spoke to CoinDesk on the release: "Through such prestigious collaborations, we are creating win-win partnerships for partner brands and also the users through real-world rewards and perks.
"Stepn also realises its mission of taking the world of Web3 to wider sporting communities through these collaborations and partnerships onboarding more users."
Stepn is powered by the Solana blockchain and is a fundamental part of its fitness application.
The NFT sneakers will begin at a floor price of 1.58SOL ($65), ready for trading once bought.