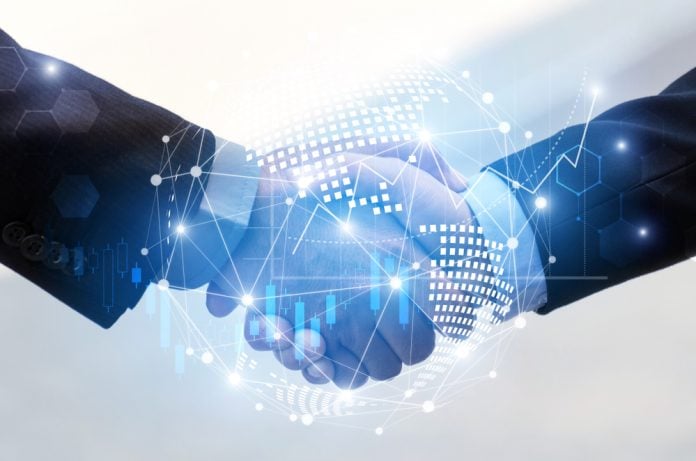 Ozone API has partnered with open banking platform Yapily to deliver Variable Recurring Payments (VRPs) as the payment method continues to evolve. 
It comes as Accenture has described VRPs as a "game-changer" and a "cost-effective alternative to direct debit or card-on-file transactions", with them being embraced by an increasing number of institutions in the UK.
At the moment however, only the UK's nine biggest banks have been mandated to introduce VRPs for sweeping, raising the risk that all other banks and financial institutions will be left behind by their larger competitors, leading to a two-tier market.
Huw Davies, Chief Commercial Officer of Ozone API, said: "VRPs are an alternative to direct debit and card on file which will be used in a variety of use cases, from one-click e-commerce to regular subscription payments – all of which will create new revenues for banks. 
"It is fundamentally important that banks and financial institutions have the tools they need to move quickly to introduce their own VRP offerings or risk being left behind by the biggest banks in a two-tier market. Financial institutions that do not deliver VRPs will miss an opportunity to introduce their customers to new payments experiences and create new revenue streams."
VRPs were first introduced to the UK open banking standard in 2021. They allow Third Party Providers (TPPs) to grant long-lived consent to customers for repeating automated payments and improve security and user experience for banks, merchants and end customers, reducing cost, complexity and settlement times.
The Competition and Markets Authority (CMA) mandated the CMA9 to introduce Variable Recurring Payments (VRPs) for sweeping by the end of July 2022.
The number of use cases for VRPs will grow exponentially in the coming years, leaving banks that do not offer VRPs at a competitive disadvantage.
Chris Michael, Chief Executive Officer of Ozone API, said: "We empower banks and financial institutions to deliver VRPs and compete effectively by going beyond compliance to build their own cutting-edge propositions.
"Many of the biggest banks are already moving forward with VRPs. Smaller institutions that do not want to be left behind can use our turnkey technology to offer cutting-edge payment services and take advantage of the many benefits of VRPs."
Ozone API has partnered with Yapily to enable more participants within the open banking ecosystem to benefit from VRPs. Together, Yapily and Ozone API bring a complete solution for banks and financial institutions to commercialise their APIs.
Ben Aier, VP of Product at Yapily, added: "We believe in the power of VRPs to create a payments ecosystem where there is value for every participant, which is why we have partnered with Ozone API. 
"We have already launched our own VRP solution after seeing huge demand for VRPs. Working with Ozone API, we are excited to give banks everything they need to take advantage of VRPs to create new revenue streams and provide their customers with innovative payment experiences."