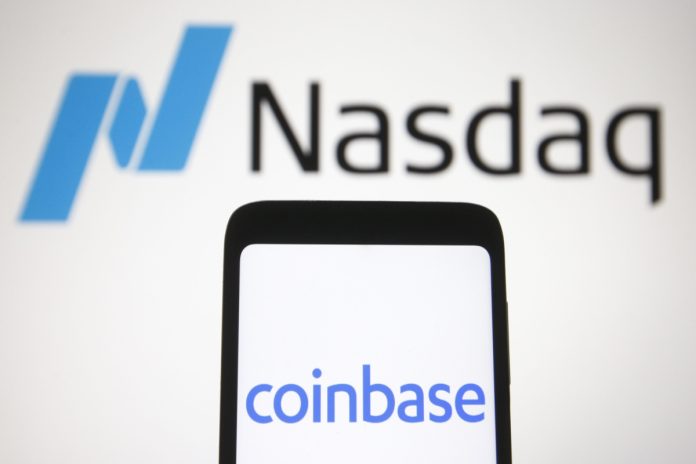 The US Securities and Exchange Commission (SEC) is investigating crypto platform Coinbase following reports of trading unregistered assets, according to a report from Bloomberg.
Coinbase shares have dropped 21% as a result of the SEC probe which started after the crypto exchange site expanded its listing of tokens, bringing attention to SECs ongoing investigation into an alleged insider trading scheme beforehand.
The SEC outlines that a former Coinbase official was charged last week as investigations are ongoing.
Paul Grewal, Coinbase's Chief Legal Officer, released a defiant response to the SEC probe, stating: "Coinbase does not list securities. End of story."
The SEC filed a complaint regarding nine alleged tokens being traded as securities. The same day, the US agency charged a former Coinbase manager and two other people yet to be identified, on fraud charges due to alleged insider trading on the site.
Security tokens hold transferable ownership rights to a certain digital asset or crypto token. Therefore, they hold monetary value and have to be registered to the SEC. This is potentially why the US agency is looking to work with digital asset services and providers to find common ground on secured crypto tokens.
Its Chairman, Gary Gensler, recently spoke on working with crypto asset service providers, more specifically on the security measures of cryptocurrencies.
He stated: "More broadly, the public right now would benefit from investor protection around these various service providers, the exchanges, the lending platforms, and the broker-dealers.
"We at the SEC are working in each of those three fields; exchanges, lending, and the broker-dealers, and talking to industry participants about how to come into compliance, or modify some of that compliance."
Crypto solutions provider Ripple has also been embroiled in its own legal case with the SEC over alleged unregistered offerings of its XRP crypto token.
Last week, Coinbase called on the SEC to provide a distinct definition of what is considered a security, as Grewal reveals Coinbase is 'looking forward to engaging with SEC on the matter'.
I'm happy to say it again and again: we are confident that our rigorous diligence process—a process the SEC has already reviewed—keeps securities off our platform, and we look forward to engaging with the SEC on the matter. A refresher: https://t.co/SaacvrZEiU

— paulgrewal.eth (@iampaulgrewal) July 26, 2022